Designing Your Office

Designing Your Office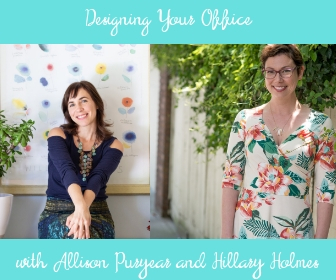 In this episode, 'Designing Your Office', we discuss,
Creating a comfortable space

Lighting

Where does your ideal client feel safe?

Non-distracting decor
Links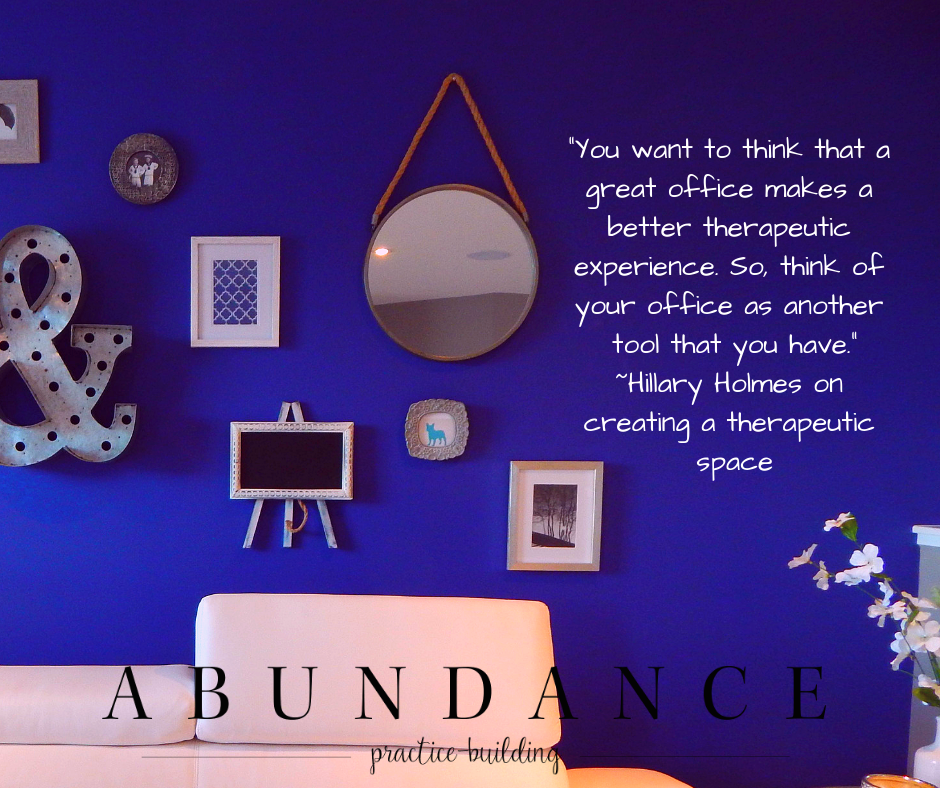 Hillary Holmes of Hillary Holmes Design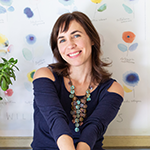 Growing up in Hawaii and Florida, I fell in love with colors and textures in nature. A coral flower, the knotty texture of pale gray driftwood, the inky outline of a tree. As an artist and decorator, I blend my affinity for nature with inventiveness. I seek out beautiful things because they feel calming and full of mystery. I combine color, pattern and texture in my head in the same way a photographer envisions a vignette before snapping the photograph.
I provide services ranging from a gentle upgrade to a major redesign and I select paint colors that help convey the feeling you are looking for in a room. I arrange furniture to improve functionality, and create the best version of your space using texture, color and artful objects.To make a home or office more personal, I utilize many of your own beloved items to create a layered and cohesive ambiance.
Working with therapists who are opening a new office or up-leveling their current offices is a true JOY for me. I love creating a harmonious, comforting space and seek to create a mood that is vibrant and peaceful at the same time. Helping others discover what they want to express stimulates my own imagination and ensures that the result is both beautiful, comfortable, and feels collected over time.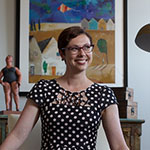 Allison Puryear is an LCSW with a nearly diagnosable obsession with business development. She has started practices in three different cities and wants you to know that building a private practice is shockingly doable when you have a plan and support. You can download a free private practice checklist to make sure you have your ducks in a row, get weekly private practice tips, and join the Abundance Party to gain the confidence and tools you need to succeed.