What To Do in Your First Month

Consult Monday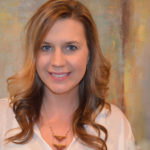 A mother of three and with over 15 years working in a variety of children's mental health and educational settings, Sarah knows kids. She is passionate about helping children & adolescents find their voice in this world through healing, empowerment, & development of a positive self-concept.
Sarah holds Bachelor Degrees in Psychology & Education, and earned a Master's in Counseling from UNO in 2008. Her credentials include: Licensed Professional Counselor, Licensed Mental Health Practitioner, Certified Teacher, Certified School Counselor, and a Certificate of Play Therapy.
Sarah believes passionately in the power of play and that all children are valuable, capable, & worthy of love & opportunity.
Specialties include: school-related problems, anxiety, trauma, low self-esteem, impulse control, anger, self-regulation, parenting skills, caregiver support.
For
Consult Monday
we discuss:
First thing I suggest is to get great support:
friends
family
other practice owners (they get it more)
Why getting clear on the work schedule you want makes life way easier.
We talk about narrowing your niche & getting clear on your ideal client's pain points.
I implore you all to write awesome website copy
Next make a list of people who see ideal clients before you do
Send networking emails to those people (template provided)
The first and most important step in managing money
And any first month list would be severely lacking if it didn't include Impostor Syndrome Management Techniques
Links:
Simple Practice
Mint
YNAB
What I Wish I'd Said Wednesday
Laura Long is the creator of Your Badass Therapy Practice, where she helps therapists in private practice organize their business systems, streamline their marketing strategies, and fill their practices with clients who are not only willing, but happy to pay. Laura offers free practice-building tools through her mailing list, individual and group coaching packages, and will be launching her first flagship course, 60 Days To Your Badass Therapy Practice, in Spring 2017. You can follow Laura at
www.YourBadassTherapyPractice.com
.
For
What I Wish I'd Said Wednesday
we discuss:
Taking time now to put systems in place
Create checklist of every step for new clients
Focusing on Return on Investment (ROI) instead of stressing over expenses
Getting out of "Marketing tactical hell"
What small, basic thing can you do now?
Collaboration with medical providers
Providing excellent customer service
Managing Finances
Sub-share accounts
Where is money going?
Follow Through Friday
<script src="//static.leadpages.net/leadboxes/current/embed.js" async defer></script> <button data-leadbox-popup="1433e7773f72a2:13f468382346dc" style="background: rgb(184, 135, 230);border-color: rgb(184, 135, 230);border-radius: 20px;color: #FFFFFF;display: inline-block;vertical-align: middle;padding: 16px 32px;min-width: 192px;border: 1px solid rgb(184, 135, 230);font-size: 1rem;font-family: Helvetica, Arial, sans-serif;text-align: center;outline: 0;line-height: 1;cursor: pointer;-webkit-transition: background 0.3s, color 0.3s, border 0.3s;transition: background 0.3s, color 0.3s, border 0.3s; box-shadow: 0px 2px 5px rgba(0, 0, 0, 0.6);">Get This Week's Homework!</button>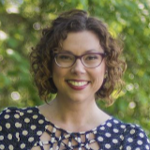 Allison Puryear is an LCSW with a nearly diagnosable obsession with business development. She has started practices in three different cities and wants you to know that building a private practice is shockingly doable when you have a plan and support. You can download a
free private practice checklist
to make sure you have your ducks in a row, get
weekly private practice tips
, and join the
Abundance Practice-Building Group
to gain the confidence and tools you need to succeed.