How to Market to Two Niches

Consult Monday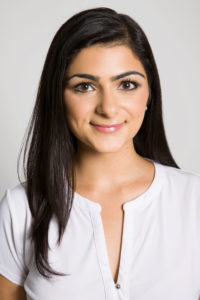 Panthea Saidipour
 is a licensed clinical social worker in private practice in Manhattan, where she works with 20- and 30-something-year-olds who appear outwardly successful but struggle internally with depression, anxiety, uncertainty, and loneliness despite not being alone. She has wanted to be a private practice therapist since she first started college, and she was thrilled and terrified to take the plunge in September 2016.
Before that she gained experience at a community mental health clinic in the Bronx where she worked with people dealing with everything from Life to Borderline Personality Disorder and Schizophrenia. She is in an eight year long psychoanalytic training program where she also sees clients. She is drawn to contemporary attachment and relational psychoanalytic theories, the study of how our earliest relationships with our caregivers influence the way we show up in our everyday lives and connect to ourselves and others. She sees these theories come to life when helping clients navigate the worlds of hookups, dating, and relationships—if Freud only knew.
For
Consult Monday
we discuss:
Marketing to two niches and whether it dilutes your marketing too much
Vetting how you describe your ideal clients so they see themselves in your copy
How overt should you be in describing your ideal client
Website copy and images that speak to ideal clients
What I Wish I'd Said Wednesday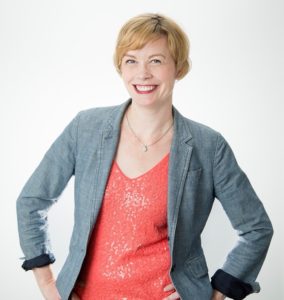 Dr. Agnes Wainman, PhD, C. Psych. is a registered clinical psychologist and founder of both London Psychological Services and Blissful Practice. She helps therapists in private practice define, refine and connect with her ideal client using the same strategies that she used that transformed her practice from hot mess to Blissful!
Connect with Agnes at
www.blissfulpractice.com
where you can find blog posts, podcasts and more information to help you fill your practice with the clients that make you shine!
For
What I Wish I'd Said Wednesday
we discuss:
Case Conceptualization for both ideal clients: FOO, Attachment Style, Romantic Relationships, Friendships
What are shared experiences?
Blogging about shared experiences
Agnes mentioned her upcoming Ideal Client Workbook (I bumbled my way through asking her about it & my kind editor pulled that part out, so her bringing it up wasn't out of the blue, just FYI.)
Follow Through Friday
<script src="//static.leadpages.net/leadboxes/current/embed.js" async defer></script> <button data-leadbox-popup="142504c73f72a2:13f468382346dc" style="background: rgb(185, 135, 232);border-color: rgb(185, 135, 232);border-radius: 20px;color: #FFFFFF;display: inline-block;vertical-align: middle;padding: 16px 32px;min-width: 192px;border: 1px solid rgb(185, 135, 232);font-size: 1rem;font-family: Helvetica, Arial, sans-serif;text-align: center;outline: 0;line-height: 1;cursor: pointer;-webkit-transition: background 0.3s, color 0.3s, border 0.3s;transition: background 0.3s, color 0.3s, border 0.3s; box-shadow: 0px 2px 5px rgba(0, 0, 0, 0.6);">Give Me the Homework, Allison!</button>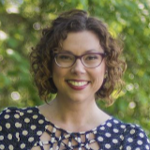 Allison Puryear is an LCSW with a nearly diagnosable obsession with business development. She has started practices in three different cities and wants you to know that building a private practice is shockingly doable when you have a plan and support. You can download a
free private practice checklist
to make sure you have your ducks in a row, get
weekly private practice tips
, and join the
Abundance Practice-Building Group
to gain the confidence and tools you need to succeed.