When You're Doing It All Right

Consult Monday
Ada Pang, LMFT of People Bloom Counseling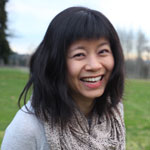 Ada Pang, MS, LMFT
is the proud owner of People Bloom Counseling, a
Redmond psychotherapy practice
in WA. She's about helping people flourish and live compassionate and vital lives. She specializes in helping
distressed couples
and
breast cancer patients
. She also loves the business aspects of private practice and desires to create a community where therapists can struggle together. When she's not thinking about work, she's yogaing, spending time with her hubby, eating good food and watching great films. She can be found at
PeopleBloomCounseling.com
.
For
Consult Monday
we discuss:
Various ways she has marketed her two niches (EFT Couples Therapy & Breast Cancer Patients/Thrivers)
What has worked and what hasn't, including systemizing her follow up with referral sources
Difficulties getting into doctor's offices
Marketing Groups & Workshops, Meetups
The role EAP's play in her practice
Reaching out to ideal clients at primary employer in the area
What I Wish I'd Said Wednesday
Rajani Levis, LMFT of Levis Therapy
Rajani Venkatraman Levis
is a writer, counselor-educator, psychotherapist and community builder. As a bi-cultural, multilingual woman of Color, she skillfully navigates the intersections of trauma, with race, culture, class and other facets of diversity in her writing, teaching and psychotherapy practice. Her San Francisco based private practice is based on the vision of culturally congruent EMDR (trauma) therapy as the art and science of building bridges between cultures.
As a global citizen, who is also a California Licensed Marriage & Family Therapist and a Certified Trauma Specialist, Rajani is dedicated to creative possibilities for therapists as agents of social change. An EMDRIA Approved Consultant in EMDR therapy, Rajani co-founded the San Francisco-South Bay EMDR Regional network and has been instrumental in creating diverse opportunities for EMDR therapists to pursue advanced training to spread global healing, health and hope.
If you're a fellow therapist, entrepreneur and change-maker, visit
www.TalkingAboutTherapy.com
for tons of free resources and information about how therapists can "Build Community, not Competition." You can also visit
www.levistherapy.com
for more information about Rajani's private practice.
For
What I Wish I'd Said Wednesday
we discuss:
Following up with the doctors of current clients
Using webinars or info sessions to attract potential clients
Using webinars for therapists to highlight expertise
Using time limited groups or courses on specific topics to engage potential clients
Making About Me pages more personal
Follow Through Friday
<script src="//static.leadpages.net/leadboxes/current/embed.js" async defer></script> <button data-leadbox-popup="1461a4c73f72a2:13f468382346dc" style="background: rgb(185, 135, 232);border-color: rgb(185, 135, 232);border-radius: 20px;color: #FFFFFF;display: inline-block;vertical-align: middle;padding: 16px 32px;min-width: 192px;border: 1px solid rgb(185, 135, 232);font-size: 1rem;font-family: Helvetica, Arial, sans-serif;text-align: center;outline: 0;line-height: 1;cursor: pointer;-webkit-transition: background 0.3s, color 0.3s, border 0.3s;transition: background 0.3s, color 0.3s, border 0.3s; box-shadow: 0px 2px 5px rgba(0, 0, 0, 0.6);">Get This Week's Homework!</button>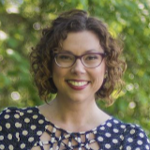 Allison Puryear is an LCSW with a nearly diagnosable obsession with business development. She has started practices in three different cities and wants you to know that building a private practice is shockingly doable when you have a plan and support. You can download a
free private practice checklist
to make sure you have your ducks in a row, get
weekly private practice tips
, and join the
Abundance Practice-Building Group
to gain the confidence and tools you need to succeed.