Money in Private Practice

Consult Monday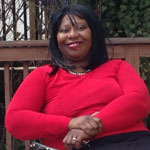 I am a licensed clinical social worker in New York City. I provide psychotherapy to individuals suffering from addiction (alcohol, drugs and food), anxiety and the after effects of childhood trauma (sexual, physical and emotional abuse).  I am a 1994 graduate of Silberman School of Social Work at Hunter College in New York and I have Post Graduate training through the Jewish Board Family Institute and Family Institute of Westchester.  I am also a member of the National Association of Addiction Professionals and National association of Social Workers.  In addition to my private practice I also facilitate workshops for mental health and addiction professionals on cultural competency and working with victims of childhood trauma.
My website-
http://www.transforminglivesonline.org/home.html
My blog-
https://racquelpjoneslcsw.wordpress.com/blog/
Facebook page-
Transforming Lives Counseling Service
Twitter-
https://twitter.com/racquelpjones
For
Consult Monday
we discuss:
Setting your fee
Holding to Your Fee
How to start charging for no shows and late cancellations when you haven't been
Sliding Scale
Links:
What I Wish I'd Said Wednesday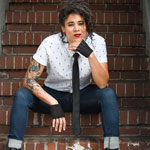 Tiffany McLain is a therapist and marketing consultant in San Francisco. In less than 2 years of being in private practice, Tiffany has figured out how to charge premium prices, take amazing vacations and work the hours she wants to work - all while giving back to the people she is passionate about serving.
At
heytiffany.com
, she teaches her fellow therapists how to overcome the middle class mindset in order to create thriving private practices.
For
What I Wish I'd Said Wednesday
we discuss:
How to divorce your fee from your self-worth
Which action steps to take to hold yourself accountable
How Tiffany brings up money first thing in the conversation with a potential client
The pitfalls of a poverty mindset (poor=virtuous, rich=bad)
What to consider about your ideal clients when you're setting your fees
Links:
Heytiffany.com
Follow Through Friday
<script src="//static.leadpages.net/leadboxes/current/embed.js" async defer></script> <button data-leadbox-popup="141eb1573f72a2:13f468382346dc" style="background: rgb(187, 135, 232);border-color: rgb(187, 135, 232);border-radius: 20px;color: #FFFFFF;display: inline-block;vertical-align: middle;padding: 16px 32px;min-width: 192px;border: 1px solid rgb(187, 135, 232);font-size: 1rem;font-family: Helvetica, Arial, sans-serif;text-align: center;outline: 0;line-height: 1;cursor: pointer;-webkit-transition: background 0.3s, color 0.3s, border 0.3s;transition: background 0.3s, color 0.3s, border 0.3s; box-shadow: 0px 2px 5px rgba(0, 0, 0, 0.6);">Get This Week's Homework!</button>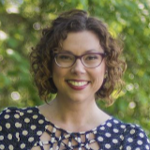 Allison Puryear is an LCSW with a nearly diagnosable obsession with business development. She has started practices in three different cities and wants you to know that building a private practice is shockingly doable when you have a plan and support. You can download a
free private practice checklist
to make sure you have your ducks in a row, get
weekly private practice tips
, and join the
Abundance Practice-Building Group
to gain the confidence and tools you need to succeed.