Is My Niche Too Small

Consult Monday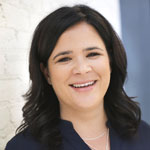 Rebecca Hames is a licensed marriage and family therapist in private practice in Los Angeles.  While building her practice, she is a part time cheese monger and can be found selling organic, grass fed cheeses at local farmers markets on the weekends. To learn more about her therapy practice focusing on straight spouses and mixed orientation couples visit
www.rebeccahamestherapy.com
.
For
Consult Monday
we discuss:
How to word your niche when it involves terminology that's not well-known
How to get more referrals when your niche is small
How to nurture referral sources
Links:
www.rebeccahamestherapy.com
Sponsored by NicoleBonsol.com
Get free branding help here!
What I Wish I'd Said Wednesday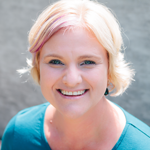 Jo is all about connecting people to purpose  through inspiration and innovation.  She is the Founder, Director and Principal Consultant of Purple Co (
www.PurpleCo.com.au
), a team of specialist allied health consultants dedicated to helping people who experience injury illness and trauma  reclaim their lives through work. Jo is passionate about the health benefits of work and truly believes that everyone has the right to meaningful and rewarding employment. Purple Co grew out of this belief as a truncated form of PURpose for peoPLE.
Jo and her team also provide a range of career development and coaching services to professionals who are ready to explore change in their career and find the map towards career fulfillment.
Jo is Uber passionate about private practice.  You should see the video on her home page of her website  She loves to empower clinicians to build  profitable and sustainable businesses through doing more of the work they love, the way they love to do it ( www.jomuirhead.com).
For
What I Wish I'd Said Wednesday
we discuss:
The importance of certainty in describing who you work with
How taglines can sometimes cheapen our message
Why having 2 dissimilar niches makes building harder
How resourcing people makes you the solution/go-to person
Keys to blogging prolifically
Reframing public speaking so it's less daunting
Links:
Jomuirhead.com
www.jomuirhead.com
http://jomuirhead.com/2017-masterclass/
Sponsored by NicoleBonsol.com
Get free branding help here!
Follow Through Friday
<script src="//static.leadpages.net/leadboxes/current/embed.js" async defer></script> <button data-leadbox-popup="144ffc873f72a2:13f468382346dc" style="background: rgb(181, 135, 230);border-color: rgb(181, 135, 230);border-radius: 20px;color: #FFFFFF;display: inline-block;vertical-align: middle;padding: 16px 32px;min-width: 192px;border: 1px solid rgb(181, 135, 230);font-size: 1rem;font-family: Helvetica, Arial, sans-serif;text-align: center;outline: 0;line-height: 1;cursor: pointer;-webkit-transition: background 0.3s, color 0.3s, border 0.3s;transition: background 0.3s, color 0.3s, border 0.3s; box-shadow: 0px 2px 5px rgba(0, 0, 0, 0.6);">Get This Week's Homework</button>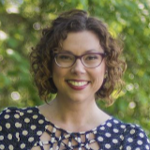 Allison Puryear is an LCSW with a nearly diagnosable obsession with business development. She has started practices in three different cities and wants you to know that building a private practice is shockingly doable when you have a plan and support. You can download a
free private practice checklist
to make sure you have your ducks in a row, get
weekly private practice tips
, and join the
Abundance Practice-Building Group
to gain the confidence and tools you need to succeed.