Managing Responsibilities in Group Practice

Consult Monday
[et_pb_divider color="#000000" show_divider="on" divider_style="solid" divider_position="top" hide_on_mobile="on" /]
Jen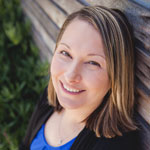 nifer Blough is a licensed professional counselor, certified compassion fatigue therapist, certified pet loss grief recovery specialist, and the owner of Deepwater Counseling in southeast Michigan. In addition to counseling individuals and couples, she presents compassion fatigue workshops to animal welfare and veterinary organizations. She is the author of the book To Save a Starfish: A Compassion Fatigue Workbook for the Animal Welfare Warrior, and the host of The Compassion Fatigue Podcast. Jennifer shares her home with her husband and their 10 rescued companion animals.
For
Consult Monday
, we discuss:
How to manage caseload/responsibility and caseloads/responsibility of associates
Taking on what's not yours
Creating measurable actions/results
Self care and working boundaries
When to outsource and what blocks come up
Checking in with your expectations

Are you mentally or financially prepared to outsource with a virtual assistant?
Links
deepwatermichigan.com
What I Wish I'd Said Wednesday
[et_pb_divider color="#000000" show_divider="on" divider_style="solid" divider_position="top" hide_on_mobile="on" /]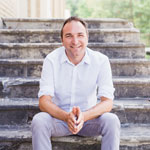 Joe Sanok is a speaker, mental health counselor, business consultant, and podcaster. Joe has the #1 podcast for counselors, The Practice of the Practice Podcast. With interviews with Pat Flynn, John Lee Dumas, Chris Ducker, Rob Bell, Glennon Doyle Melton, and Lewis Howes, Joe is a rising star in the speaking world! Joe is a writer for PsychCentral, has been featured on the Huffington Post, Forbes, GOOD Magazine, Reader's Digest, Bustle, and Yahoo News. He is a keynote speaker, author of five books, and is a top-consultant. KEYNOTE AND PODCAST TOPICS The DNA of the Human Brain | How every client follows specific mental rules Slow Down | The three phases of slowing down to spark innovation 7 Practice of the Practice | How to set, achieve, and outsource ideas Custom Talks Available | Have an idea, if it's in Joe's expertise he'll create a unique talk for you and your event. Joe's approach incorporates story, humor, research, and practical application.
For
What I Wish I'd Said Wednesday
we discuss:
Even when you don't feel you're being successful, taking those forward steps are so vital.

Adding clinicians to your practice: adding is a multiplier and not a subtractor. It can expand faster and you can benefit as a team from a new clinician's connections and know-how.

Help the fellow practitioners as peers not employees and talk about what's working for yourselves as individual counselors. Highlight when someone's doing really well or seen an increase in clients.

Be aware of burnout and look for people who want evening or weekend hours so you're not taking on everything.

It's okay to recommend someone else in your group practice if you have a schedule conflict with your client.

Have clinical meetings - not staff meetings - and come together as a group for support, praise, and guidance.

Look at the duties that you need done around the office and be okay with outsourcing tasks. When you find the right person, go in-depth with helping and training them with duties. If there was a learning curve to you, there's going to be a learning curve for a virtual or in-house assistant as well.
Links
practiceofthepractice.com
brewyourpractice.com
Follow Through Friday
[et_pb_divider color="#000000" show_divider="on" divider_style="solid" divider_position="top" hide_on_mobile="on" /] <script src="//static.leadpages.net/leadboxes/current/embed.js" async defer></script> <button data-leadbox-popup="141df29f3f72a2:13f468382346dc" style="background: rgb(184, 137, 232);border-color: rgb(184, 137, 232);border-radius: 20px;color: #FFFFFF;display: inline-block;vertical-align: middle;padding: 16px 32px;min-width: 192px;border: 1px solid rgb(184, 137, 232);font-size: 1rem;font-family: Helvetica, Arial, sans-serif;text-align: center;outline: 0;line-height: 1;cursor: pointer;-webkit-transition: background 0.3s, color 0.3s, border 0.3s;transition: background 0.3s, color 0.3s, border 0.3s; box-shadow: 0px 2px 5px rgba(0, 0, 0, 0.6);">Get This Week's Homework!</button>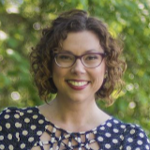 Allison Puryear is an LCSW with a nearly diagnosable obsession with business development. She has started practices in three different cities and wants you to know that building a private practice is shockingly doable when you have a plan and support. You can download a
free private practice checklist
to make sure you have your ducks in a row, get
weekly private practice tips
, and join the
Abundance Practice-Building Group
to gain the confidence and tools you need to succeed.