Getting Referrals Post Insurance

Getting Referrals Post Insurance
[et_pb_divider color="#000000" show_divider="on" divider_style="solid" divider_position="top" hide_on_mobile="on" disabled_on="on|on|off" _builder_version="3.0.83" /]
[et_pb_divider color="#000000" hide_on_mobile="on" disabled_on="on|on|off" _builder_version="3.0.83" /]
In this week's podcast, 'Getting Referrals Post Insurance', we discuss:
Prioritize your marketing without doing things you don't like.

The effectiveness of marketing via social media or in your community.

Face to face connection with local community .

The role insurance plays in your marketing and referrals.
Links
Jancareytherapy.com
Psychologytoday.com
Podcast Transcript
[et_pb_divider color="#000000" hide_on_mobile="on" disabled_on="on|on|off" _builder_version="3.0.83" /]
I'm a PA Licensed Clinical Social Worker and sex therapist who helps people find sexual pleasure by sorting out their relationships with themselves and others. 
As sex therapy is also relationship therapy, I work with couples that fight or sweep problems under the rug as this blocks connection, intimacy and the ability to have a great sexual connection. I also work with individuals who are challenged with making an intimate connection with themselves, which then gets in the way of connecting with others.  I am a graduate of Temple University's  Masters of Social Work program. My training includes a certificate in in Sex Therapy and Sexuality Education from the University of Michigan School of Social Work,  and extensive training in Structural Family Therapy and Emotionally Focused Therapy.  Having experienced a divorce and a failed couples therapy experience, I am passionate about offering a clinical experience which holds safety and space such that people can reshape their relationships with others.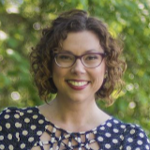 Allison Puryear is an LCSW with a nearly diagnosable obsession with business development. She has started practices in three different cities and wants you to know that building a private practice is shockingly doable when you have a plan and support. You can download a
free private practice checklist
to make sure you have your ducks in a row, get
weekly private practice tips
, and join the
Abundance Practice-Building Group
to gain the confidence and tools you need to succeed.