How One Man's Struggle Helped Therapists Help Clients

How One Man's Struggle Helped Therapists Help Clients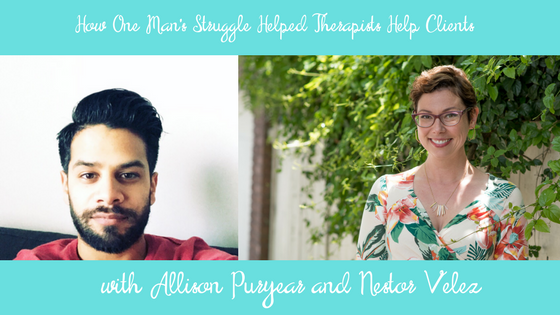 In this week's episode, '
How One Man's Struggle Helped Therapists Help Clients
', we discuss:
The hard places that we can build on and build from.

Content as bringing change and impact.

Different formats to reach people in need.
Sanomind
Abundance Party
Podcast Transcript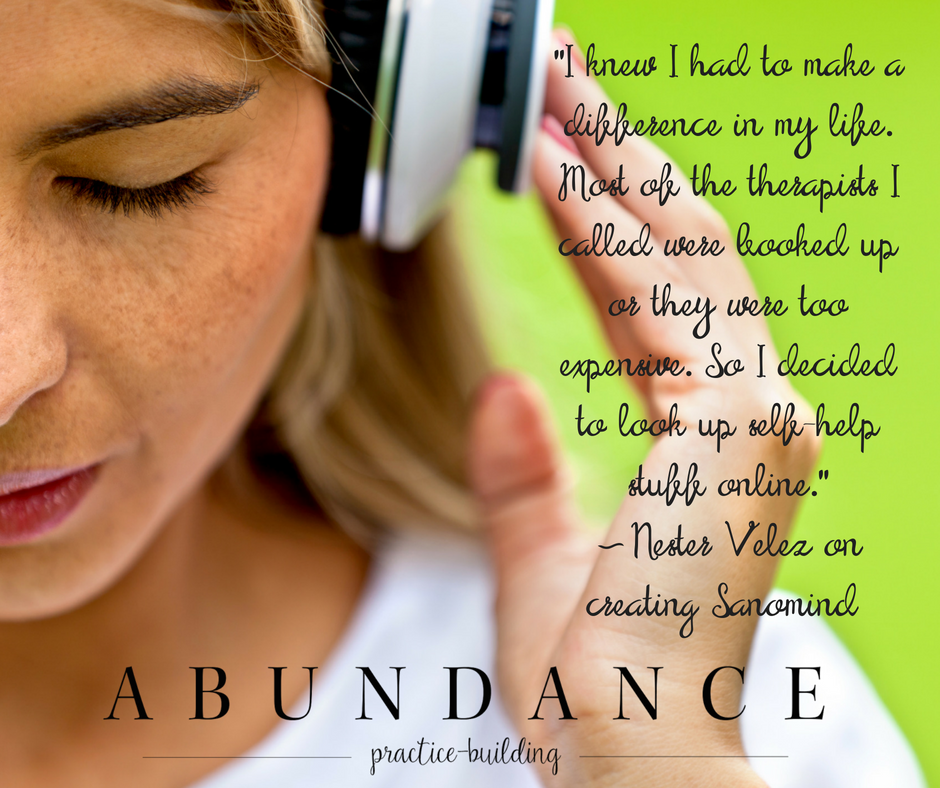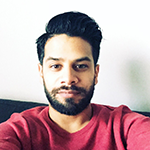 Nestor is Founder & CEO of sanoMind, a mental health wellness discovery platform connecting people to audio content created by licensed mental health professionals. After years of battling depression and anxiety as a child, teenager and early 20s, he saw all the problems in the mental health ecosystem. It wasn't until after his second attempted suicide that he decided he needed to make a change in his life.
After weeks of searching for a therapist and trying to get an appointment, he gave up. The search was so frustrating it made him feel worse! He took to Google and found a therapist with loads of content on depression and anxiety and after listening to all her content he felt she had saved his life.
The problem was that there was not much more content out there like this. That's where the idea of sanoMind came about!
His mission for sanoMind is to bridge the gap between therapists and the people who need them by educating and sharing advice and techniques through audio content! This is only the beginning, sanoMind will be the go-to product for the entire mental health and wellness life cycle!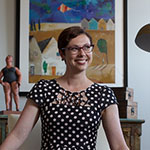 Allison Puryear is an LCSW with a nearly diagnosable obsession with business development. She has started practices in three different cities and wants you to know that building a private practice is shockingly doable when you have a plan and support. You can download a
free private practice checklist
to make sure you have your ducks in a row, get
weekly private practice tips
, and join the Abundance Party to gain the confidence and tools you need to succeed.