Ask Allison: Marketing to Seniors, Networking, Intentional Marketing

Closed Captioning for Ask Allison found here:
How To Market Your Services to Seniors and Their Families
Networking Follow Up Can Make or Break your Referrals
How Intentional Do You Need To Be with Your Marketing?
Links
Sponsored by Therapy Notes
Have a question for Allison? Email us at Ask@abundancepracticebuilding.com and we'll answer your practice building question in a Facebook Live!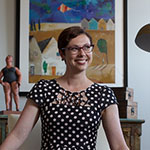 Allison Puryear is an LCSW with a nearly diagnosable obsession with business development. She has started practices in three different cities and wants you to know that building a private practice is shockingly doable when you have a plan and support. You can download a free private practice checklist to make sure you have your ducks in a row, get weekly private practice tips, and join the Abundance Party to gain the confidence and tools you need to succeed.