Marketing to Men

[et_pb_image src="/wp-content/uploads/2020/03/0157-marketing-men-banner.png" align="center" align_tablet="center" align_phone="" align_last_edited="on|desktop" admin_label="Banner" _builder_version="4.0.11" z_index_tablet="500" hover_enabled="0" box_shadow_horizontal_tablet="0px" box_shadow_vertical_tablet="0px" box_shadow_blur_tablet="40px" box_shadow_spread_tablet="0px"]
In this week's episode, 'Marketing to Men' we discuss,
Sharing your personal life in marketing.
When you're known for one thing, how to market your niche.
Bringing in a reluctant demographic.
Letting go of the things that hold you back as a clinician.
Links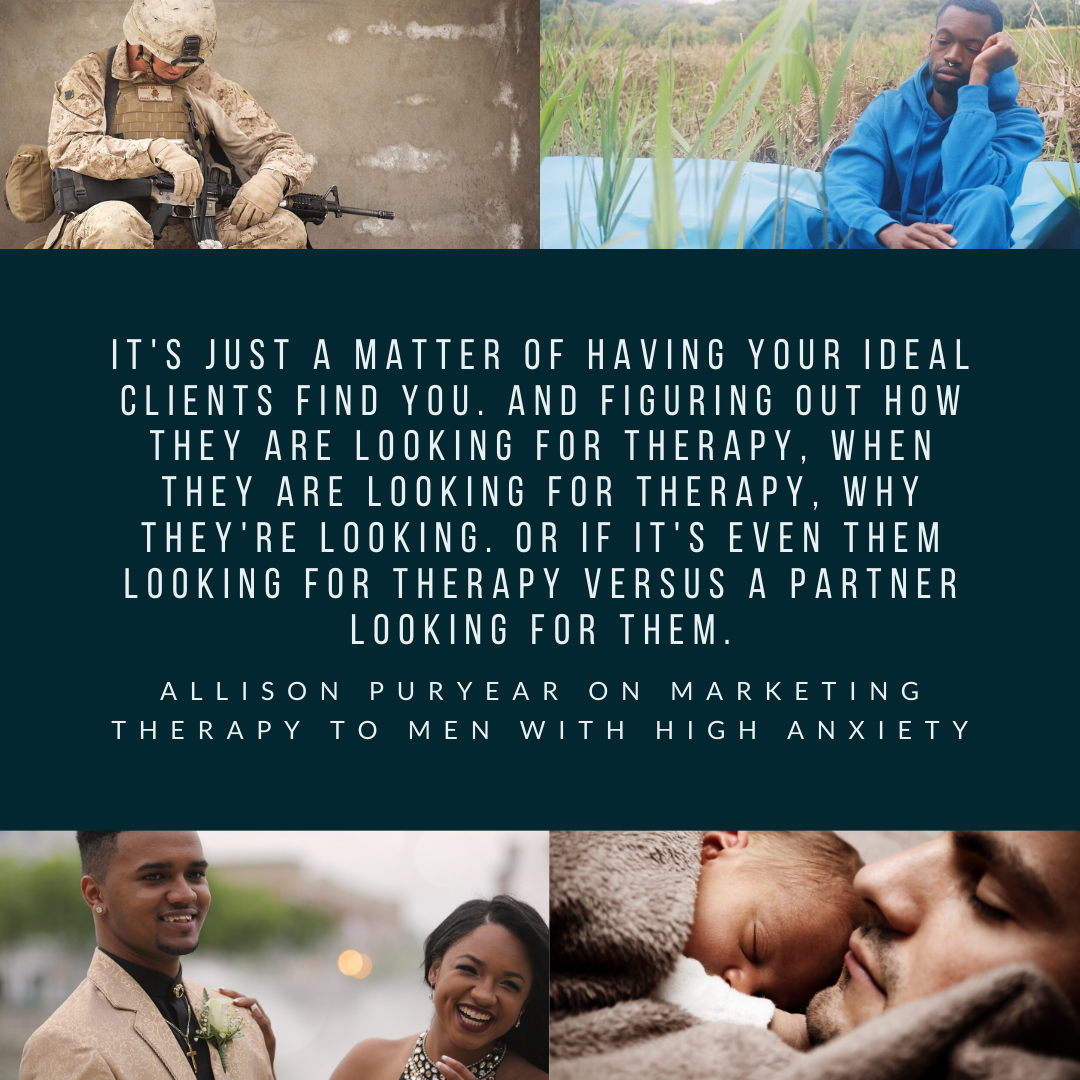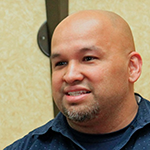 Ronnie Fernandez is a Licensed Clinical Therapist. Ronnie opened his Private Practice in July of 2019. Ronnie believes that Men's mental health is particularly underserved and not often talked about or addressed in a way that relates to men. He hopes to increase awareness of men's issues as husbands, fathers, sons, and friends, and help with resources that relate to men. Ronnie has a Youtube Channel "Ronniefernandezlcsw" and a podcast " Mindset: The Guy Postcast. He is a Husband to JoAnna for 8 years and Daddy to Lily (6) and Rosie (4) and they live in Downey.  He graduated from CalState Dominguez Hills with his undergraduate degree and has a Master of Social Work from USC.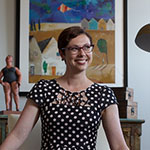 Allison Puryear is an LCSW with a nearly diagnosable obsession with business development. She has started practices in three different cities and wants you to know that building a private practice is shockingly doable when you have a plan and support. You can download a free private practice checklist to make sure you have your ducks in a row, get weekly private practice tips, and join the Abundance Party to gain the confidence and tools you need to succeed.