Financial Assistance for Your Business

[et_pb_image src="/wp-content/uploads/2020/04/170-banner.png" align="center" align_tablet="center" align_phone="" align_last_edited="on|desktop" admin_label="Banner" _builder_version="4.0.11" z_index_tablet="500" box_shadow_horizontal_tablet="0px" box_shadow_vertical_tablet="0px" box_shadow_blur_tablet="40px" box_shadow_spread_tablet="0px"]
In this episode, Financial Assistance for Your Business, we discuss:
Jennie's resources
Are you eligible for unemployment benefits?
Being overwhelmed by all the information.
Where to look for assistance. 
Loans vs grants and avoiding incurring debt
Our emotions are always valid, but they're bad financial decision makers. 
Abundancepracticebuilding.com/covid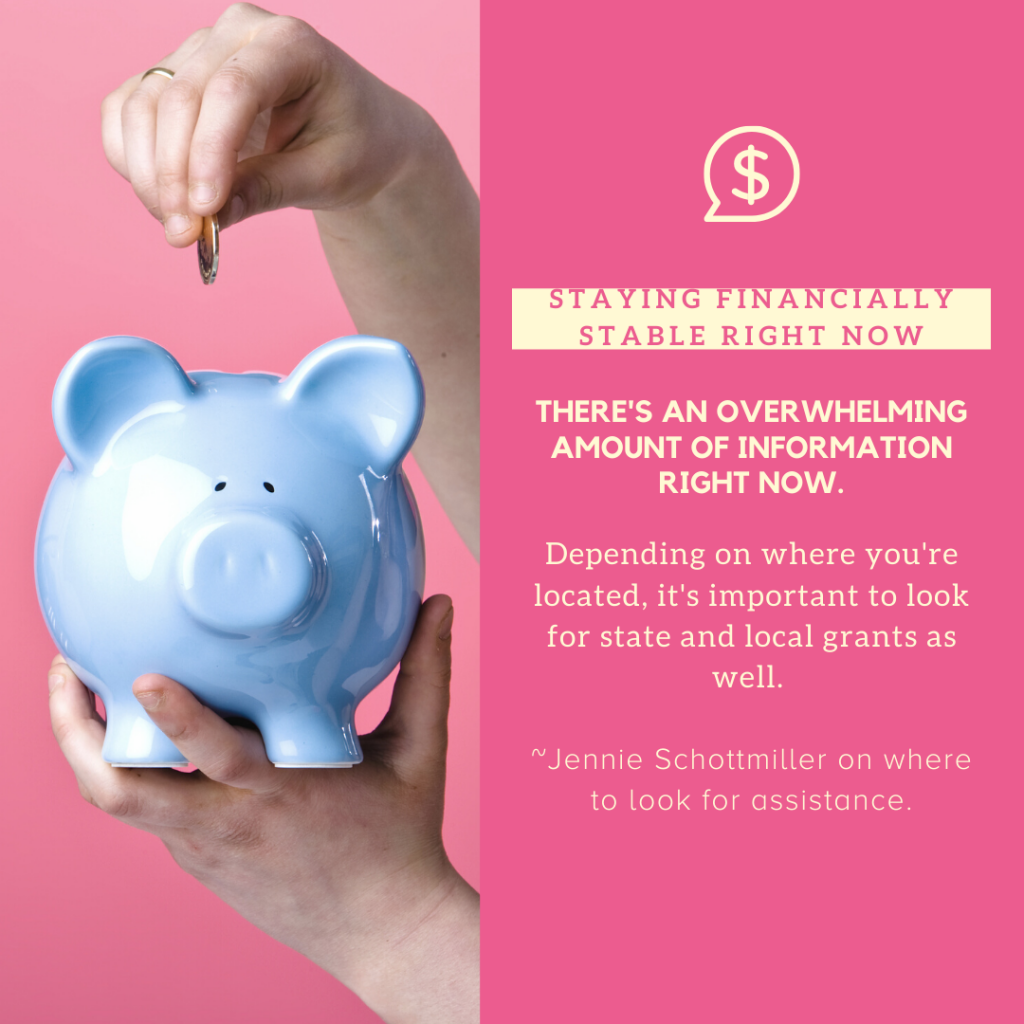 Jennie Schottmiller of Simple Profit
Jennie Schottmiller is a licensed marriage and family therapist (LMFT) and licensed Certified Public Accountant (CPA) in Pennsylvania. She operates a private practice in the suburbs of Philadelphia.
In 2007, Jennie left the accounting world after personal events required focusing on health and family. She pursued helping couples and families and became a therapist in 2010. She opened her private practice in 2016 and soon realized that many of her peers in private practice struggled with accounting, tax, budgeting and cash management issues. Jennie now runs a thriving Simple Profit Facebook group and website, https://www.simpleprofit.com. Simple Profit offers free resources as well as educational courses to support and empower clinicians."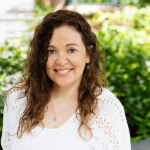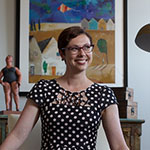 Allison Puryear is an LCSW with a nearly diagnosable obsession with business development. She has started practices in three different cities and wants you to know that building a private practice is shockingly doable when you have a plan and support. You can download a free private practice checklist to make sure you have your ducks in a row, get weekly private practice tips, and join the Abundance Party to gain the confidence and tools you need to succeed.