Ask Allison Episode #104: Your Time

Let's face it: not even Cher can turn back time. And if Cher can't do it, nobody can. You're not just the time you're spending with your business - you're a pet owner, parent, friend, partner, and your own person.  Whether starting, building, or maintaining a private practice, you have to have boundaries that protect your time, energy, and availability.
Sponsored by TherapyNotes
Need some guidance? Check out my free training: Fill Your Practice.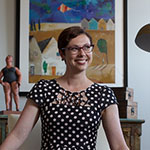 Hi! I'm Allison Puryear (rhymes with "career"). If you've been within 10 feet of me, you may know that I'm as passionate about practice building as I am about helping my clients change their lives. However, you should know that I did not come into private practice easily. 
After nearly burning out at agencies, I built successful private practices in three different states & I realized I had a knack for helping other therapists do the same. I've done the work to figure out the logistics of building sustainable, full, & happy practices. I know I can help you do the same.