Ask Allison Episode #109: Three Things You Need to Build Quickly

Think about future you: you've got a full practice, and things are pretty awesome. You're proud of the work right now you put in. Is right now you feeling stalled? That happens, and it's okay. Let's get those gears unstuck for right now you and future you. This week on Ask Allison, I answer the question: What are the top 3 things I need to know to build quickly and quit my job? Spoiler alert - you know I'm going to tell you to niche, network, and get a great website up and running as soon as you can. Need some nuance on those things? Check out this week's worksheet to do the work with us!
Sponsored by TherapyNotes™
Resources:
Get this week's worksheet here!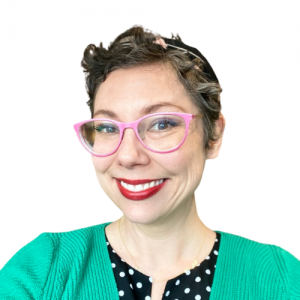 Allison Puryear Abundance Practice BuildingHi! I'm Allison Puryear (rhymes with "career"). If you've been within 10 feet of me, you may know that I'm as passionate about practice building as I am about helping my clients change their lives. However, you should know that I did not come into private practice easily. 
After nearly burning out at agencies, I built successful private practices in three different states & I realized I had a knack for helping other therapists do the same. I've done the work to figure out the logistics of building sustainable, full, & happy practices. I know I can help you do the same.