Episode # 230: Healing and Racial Trauma with Shatara Sheppard

Last spring, Shatara Sheppard offered to
share her experiences
with police brutality and racial profiling and how it impacted her daily life as both a clinician and as a woman of color. I'm so glad to welcome her back to the podcast to discuss healing, and the ways white therapists can keep going because the work is definitely not done. The world has changed in the few short months since Shatara's first visit to the podcast, but it's also stayed the same in many ways we should be aware of. Shatara shares her story of healing, and we discuss how white therapists can learn from sitting in the discomfort of hard feelings and use that discomfort to motivate their self-education. We also discuss the rhetoric we still see too commonly in agency work, and mostly, we discuss hope. 
Resources Mentioned:
My Grandmother's Hands
The Racial Healing Handbook
To support our Abundant Voices guest, Venmo @Shatara_Sheppard.
Shatara Sheppard, LCMHCA, LCASA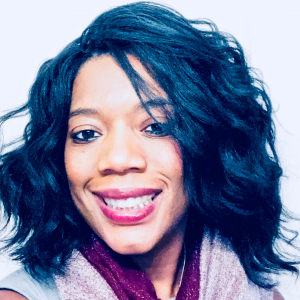 Shatara Sheppard, LCMHCA, LCASA, owns Evolve-Integrative Counseling, PLLC.  a private practice  in Charlotte, NC. Shatara, is compassionate and energetic about helping others learn ways of healing and transforming from pain and trauma that happens throughout life. Shatara, is a survivor, public speaker and advocate of Intimate Partner Violence. Although, she finally felt like her time of fearing for her life had come to an end; she was faced with an even scarier situation; and that was her encounter with law enforcement. Shatara, used to believe that she posed no threat and had no reason to fear law enforcement being a professional woman, and even a professional black woman. Until the day that she found herself frozen and fearing to make a move as an officer screamed, belittled her and threatened her and her spouses safety. This changed the way Shatara, viewed herself in the world and she soon came to realize something that she never thought she would ever have to say for herself and that is "all they saw was that I was black and nothing else mattered." This traumatic experience has left deep emotional wounds, anger, hurt, betrayal and a reminder that my life - because it is a black life, is somehow perceived as less important by a systematic power that has taken a sworn oath to serve and protect.
Despite the trauma, despite the experience, Shatara is dedicated to remain hopeful, to be resilient and share her story of the black person who did listen, who did everything to cooperate and yet it was still not enough, to a system that has to be reminded that "All Lives don't Matter" UNTIL "Black Lives Matter".
Hi! I'm Allison Puryear (rhymes with "career"). If you've been within 10 feet of me, you may know that I'm as passionate about practice building as I am about helping my clients change their lives. However, you should know that I did not come into private practice easily. 
After nearly burning out at agencies, I built successful private practices in three different states & I realized I had a knack for helping other therapists do the same. I've done the work to figure out the logistics of building sustainable, full, & happy practices. I know I can help you do the same.