Episode # 231: Great Photos for Your Website with Jenny Levine

You want your clients to be relaxed & comfortable around you, so having pictures on your website or social media where you look strained or tense, blurry, fuzzy, too filtered, or like you're faking a laugh may throw a wrench in your branding & marketing. Professional photographer Jenny Levine stopped by the podcast this week to talk about how to find a great branding photographer, what questions to ask, & the tips & tricks to feel prepared for your photoshoot. We also talk about helpful hints from Pinterest, "the turtle" pose 🐢 📸, & how a great photographer can help create the catalyst for awesome pictures. 
Jenny Levine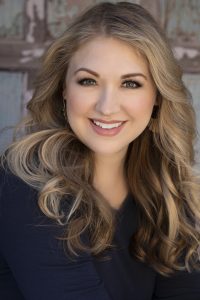 Jenny Levine has been a photographer for more than 16 years, and if there's one thing she knows for sure, it's that no one is REALLY an easy, breezy cover girl in front of a camera lens. After graduating with her BFA from the University of Georgia and more than a decade spent honing her craft in New York City and  herhometown, Atlanta, she's mastered lighting, angles and that intangible something-something that turns a photo into something so much more. Photography has taken her on so many thrilling journeys that she never would have imagined possible when she was playing with film for the first time in the UGA darkroom. She's showcased beautiful products, traveled to breathtaking locations and met some of the most remarkable people, including her royal highness, Dolly Parton! 
Hi! I'm Allison Puryear (rhymes with "career"). If you've been within 10 feet of me, you may know that I'm as passionate about practice building as I am about helping my clients change their lives. However, you should know that I did not come into private practice easily. 
After nearly burning out at agencies, I built successful private practices in three different states & I realized I had a knack for he
lping other therapists do the same. I've done the work to figure out the logistics of building sustainable, full, & happy practices. I know I can help you do the same.