Episode #232: Inclusion and Anti-Racism in Private Practice with LaToya Smith

Being able to engage in hard, uncomfortable conversations is part of being a clinician. What allows you to empathize with one client but not another?
LaToya C. Smith, LPC-S
joins me today to talk with us about inclusion and anti-racism in your private practice. LaToya talks about where we screw up and do it wrong when we're trying so hard to have the "right kind" of race conversations, the undoing power of being defensive, and believing and trusting our clients of color when they talk about their experiences. From private practice and seeing clients, to group practice and managing clinicians, LaToya discusses the importance of admitting discomfort around the big conversations about white supremacy, privilege, and race, and the misleading ideology of the "safe space". We encourage all listeners who have benefited from LaToya's time on this podcast to contribute to her by donating to
Women in Power Empowering
.
Also mentioned in this episode:
Strong Witness
Sponsored by:
TherapyNotes™
Brighter Vision
To support our Abundant Voices guest, please submit payment to paypal.me/womenempowering.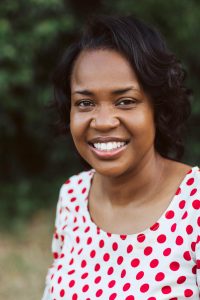 LaToya is the owner of LCS Counseling and Consulting Agency, a group practice located in Fort Worth, TX. She firmly believes that people don't have to remain stuck in their pain or at the place where they became wounded. She encourages her clients to be active in their treatment and work towards their desired outcome. LaToya launched STRONG WITNESS, which is a platform designed to connect, transform and heal through the power of storytelling. She also serves as a consultant with Practice of The Practice and helps therapists build inclusive and anit-racist practices, as well as develop their speaking and presentation skills through the power of storytelling.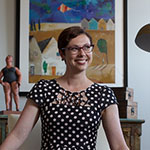 Allison Puryear is an LCSW with a nearly diagnosable obsession with business development. She has started practices in three different cities and wants you to know that building a private practice is shockingly doable when you have a plan and support. You can download a free private practice checklist to make sure you have your ducks in a row, get weekly private practice tips, and join the Abundance Party to gain the confidence and tools you need to succeed.