Transitioning from Agency Work to Private Practice

Consult Monday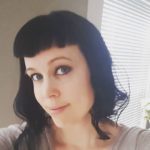 Katie Lynch, LICSW
is a multi-passionate therapist practicing in Hopkinton, Massachusetts. In her private practice she specializes in providing therapy to women and couples who are faced with the pain and struggle of infertility. Katie is committed to helping her clients stop suffering in silence and not only learn how to navigate the complexities of infertility but find ways to thrive in the experience rather than just survive it.
In addition to this work, Katie also help couples who are finding themselves in turmoil or disconnected in their relationships and helps them to learn new ways to open up communication, deepen their connection and revitalize their relationship with one another.
Katie is an avid believer in the importance of living mindfully and brings her own experience in mindful living into her practice with all of her clients. She lives lovingly and mindfully in Hopkinton Massachusetts with her loving husband and two dog children, Apollo and Bernie.
For
Consult Monday
we discuss:
How to get clear about what you need financially
How to leverage your experience for a new niche
Schedule shifts and temporary sacrifices
We do some math, which I know is weird to listen to, but I'll have a form for you to use for yourself on Follow-Through Friday.
What I Wish I'd Said Wednesday
Joe Sanok is a speaker, mental health counselor, business consultant, and podcaster. Joe has the #1 podcast for counselors, The Practice of the Practice Podcast. With interviews with Pat Flynn, John Lee Dumas, Chris Ducker, Rob Bell, Glennon Doyle Melton, and Lewis Howes, Joe is a rising star in the speaking world!
Joe is a writer for PsychCentral, has been featured on the Huffington Post, Reader's Digest, Bustle, and Yahoo News. He is a keynote speaker, author of five books, and is a top consultant.
KEYNOTE AND PODCAST TOPICS The DNA of the Human Brain | How every client follows specific mental rules Slow Down | The three phases of slowing down to spark innovation 7 Practice of the Practice | How to set, achieve, and outsource ideas Custom Talks Available | Have an idea, if it's in Joe's expertise he'll create a unique talk for you and your event.
Joe's approach incorporates story, humor, research, and practical application.
For
What I Wish I'd Said Wednesday
we discuss:
Why finding joy is an important aspect of practice building
Get your math on:
Why taking risks while still working makes sense
Staying sane while sprinting
How Joe's "Business Sabbath" keeps his family time safe
Keeping your values within your business
Links
Slow Down School
Cupla Media
Practice of the Practice
Follow Through Friday
<script src="//static.leadpages.net/leadboxes/current/embed.js" async defer></script> <button data-leadbox-popup="147537773f72a2:13f468382346dc" style="background: rgb(184, 135, 230);border-color: rgb(184, 135, 230);border-radius: 20px;color: #FFFFFF;display: inline-block;vertical-align: middle;padding: 16px 32px;min-width: 192px;border: 1px solid rgb(184, 135, 230);font-size: 1rem;font-family: Helvetica, Arial, sans-serif;text-align: center;outline: 0;line-height: 1;cursor: pointer;-webkit-transition: background 0.3s, color 0.3s, border 0.3s;transition: background 0.3s, color 0.3s, border 0.3s; box-shadow: 0px 2px 5px rgba(0, 0, 0, 0.6);">Get This Week's Homework!</button>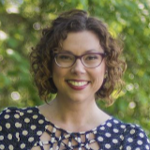 Allison Puryear is an LCSW with a nearly diagnosable obsession with business development. She has started practices in three different cities and wants you to know that building a private practice is shockingly doable when you have a plan and support. You can download a
free private practice checklist
to make sure you have your ducks in a row, get
weekly private practice tips
, and join the
Abundance Practice-Building Group
to gain the confidence and tools you need to succeed.