How To Trust Referrals Will Keep Coming

Consult Monday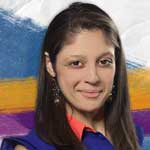 Stephanie Waitt
 is a licensed professional counselor in Sherman, TX. Stephanie specializes in working with women with eating disorders. She aims to help people find balance, peace, confidence, and happiness. In her work with people she emphasizes the importance of self-care and encourages people that being a little selfish is a really good thing. You can learn more at her practice at
www.drstephwellnesssolutions.com
.
For
Consult Monday
we discuss:
What I Wish I'd Said Wednesday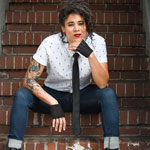 Tiffany McLain is a therapist and marketing consultant in San Francisco. In less than 2 years of being in private practice, Tiffany has figured out how to charge premium prices, take amazing vacations and work the hours she wants to work - all while giving back to the people she is passionate about serving.
At
heytiffany.com
, she teaches her fellow therapists how to overcome the middle class mindset in order to create thriving private practices. 
For
What I Wish I'd Said Wednesday
we discuss:
How upwardly mobile folks have more hurdles than those born into more privilege (and how anecdotally, Allison sees that that may even be a good thing)
Allison mentions her spiral staircase blog post
How scarcity mindset is buttressed by messages in society
Ways to mitigate anxiety
How not shifting identity can be what keeps us stuck
We get deep for a little while about money and scarcity and security
Tiffany imparts some strategies to help extract folks from scarcity, including one that's pretty controversial
Follow Through Friday
<script src="//static.leadpages.net/leadboxes/current/embed.js" async defer></script> <button data-leadbox-popup="14364a9f3f72a2:13f468382346dc" style="background: rgb(185, 135, 232);border-color: rgb(185, 135, 232);border-radius: 20px;color: #FFFFFF;display: inline-block;vertical-align: middle;padding: 16px 32px;min-width: 192px;border: 1px solid rgb(185, 135, 232);font-size: 1rem;font-family: Helvetica, Arial, sans-serif;text-align: center;outline: 0;line-height: 1;cursor: pointer;-webkit-transition: background 0.3s, color 0.3s, border 0.3s;transition: background 0.3s, color 0.3s, border 0.3s; box-shadow: 0px 2px 5px rgba(0, 0, 0, 0.6);">Get This Weeks Homework!</button>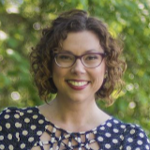 Allison Puryear is an LCSW with a nearly diagnosable obsession with business development. She has started practices in three different cities and wants you to know that building a private practice is shockingly doable when you have a plan and support. You can download a
free private practice checklist
to make sure you have your ducks in a row, get
weekly private practice tips
, and join the
Abundance Practice-Building Group
to gain the confidence and tools you need to succeed.