How To Move From Insurance to Private Pay

Consult Monday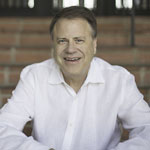 Jeffrey Jarrett, M.A., LMFT
is a private practitioner and consultant based in Santa Barbara, California. He attended UCLA and Pepperdine graduate schools before moving back to his hometown of Santa Barbara in 2005, where he finished his Master's Degree in Clinical Psychology at Antioch University. He has taught in the graduate program at Antioch University and worked at Santa Barbara City College, both as a teacher and as a counselor.
Jeffrey is a native "Santa Barbarian", is married to Megan McEwen Jarrett, a teacher, and is the proud father of a young daughter Joanna Jarrett and a rescue dog named Jake.
For
Consult Monday
we discuss:
How to tell incoming clients that you are getting off their panel before you bring them on
Creating a plan for your current clients
How to bring in more private pay clients
Why it's less scary than it sounds to get off panels
Whether to get off all panels at once or stagger it
Links: 
How to Schedule Clients Whether You Take Insurance or Not
What I Wish I'd Said Wednesday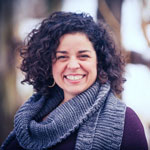 Rebecca Wong is a relationship therapist and consultant. She's a co-host of the Practice Of Being Seen podcast and the creator of Connectfulness, a research-based practice that encourages you to explore and embrace every aspect of your humanity – including everything that's marvelous and all that's messy.
Rebecca helps her clients dare to share their truest self with the world. Rebecca says, "when you truly see yourself you create a ripple effect that allows you to
be
the change you wish to see in the world, and that invites those around you to do the same."
For
What I Wish I'd Said Wednesday
we discuss:
Why Niche is so important
The power of relationships and networking for referrals
How referring to others is a part of playing the log game the right way
How shifting into a private pay practice changed her "why"
How she came off insurance piece by piece
Sliding scale snafu's
How she dropped half her caseload and made more money
The things she didn't expect to happen that made it a little harder
Follow Through Friday
<script src="//static.leadpages.net/leadboxes/current/embed.js" async defer></script> <button data-leadbox-popup="14134b073f72a2:13f468382346dc" style="background: rgb(184, 137, 232);border-color: rgb(184, 137, 232);border-radius: 20px;color: #FFFFFF;display: inline-block;vertical-align: middle;padding: 16px 32px;min-width: 192px;border: 1px solid rgb(184, 137, 232);font-size: 1rem;font-family: Helvetica, Arial, sans-serif;text-align: center;outline: 0;line-height: 1;cursor: pointer;-webkit-transition: background 0.3s, color 0.3s, border 0.3s;transition: background 0.3s, color 0.3s, border 0.3s; box-shadow: 0px 2px 5px rgba(0, 0, 0, 0.6);">Get This Week's Homework</button>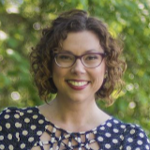 Allison Puryear is an LCSW with a nearly diagnosable obsession with business development. She has started practices in three different cities and wants you to know that building a private practice is shockingly doable when you have a plan and support. You can download a
free private practice checklist
to make sure you have your ducks in a row, get
weekly private practice tips
, and join the
Abundance Practice-Building Group
to gain the confidence and tools you need to succeed.