Is My Niche Too Broad

Consult Monday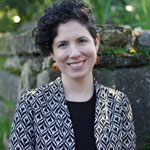 Jessica Weikers
is a Marriage and Family Therapist Intern in private practice in San Francisco. She is passionate about supporting artists, activists, queer folks, and millennials in moving through self-doubt, anxiety, and depression into meaningful, fulfilling, and empowered lives.To learn more about Jessica and her practice, please visit us as
Fog City Counseling
.
For
Consult Monday
we discuss:
Making sure her niche is niched enough (but not too niched)
Who her niche ISN'T
Opting in stridently to ideal clients (as a way of opting out of those that aren't)
Marketing differently for niche with potential clients vs other professionals
Hacks for "stealing language"
How our ideal clients reflect back some of our own stuff sometimes
Links:
Fogcitycounseling.com
Open Path Psychotherapy Collective
What I Wish I'd Said Wednesday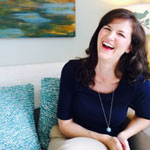 Jane Carter, LPC
is a counselor and coach who is committed to helping therapists have more
money, enjoyment, and freedom
in their practice. She helps private practitioners feel inspired in their work, to use their creativity, and to successfully balance the roles of clinician & entrepreneur through a focus on both
strategy
and
mindset
. Jane is the founder of
Brew Your Practice
coaching and events, and is a speaker, writer, world-traveler, coffee-shop connoisseur, and local-craft-beer-snob. She can be reached at
www.BrewYourPractice.com
and
www.JaneCarterCounseling.net
For
What I Wish I'd Said Wednesday
we discuss:
The confidence it takes to own your niche
A Jay Z reference
Fear of clarity is a thing!
Ways to identify what's different about you as a therapist/human
Crawling into your clients' heads
A deep dive into marketing to your niche in a way that plays to your strengths
A new record in the Abundant Practice Podcast: Most puns in a single episode
Links:
Jane Carter and Brew Your Practice
Sally Hogshead's How You Fascinate
Follow Through Friday
<script src="//static.leadpages.net/leadboxes/current/embed.js" async defer></script> <button data-leadbox-popup="142ad9773f72a2:13f468382346dc" style="background: rgb(184, 137, 232);border-color: rgb(184, 137, 232);border-radius: 20px;color: #FFFFFF;display: inline-block;vertical-align: middle;padding: 16px 32px;min-width: 192px;border: 1px solid rgb(184, 137, 232);font-size: 1rem;font-family: Helvetica, Arial, sans-serif;text-align: center;outline: 0;line-height: 1;cursor: pointer;-webkit-transition: background 0.3s, color 0.3s, border 0.3s;transition: background 0.3s, color 0.3s, border 0.3s; box-shadow: 0px 2px 5px rgba(0, 0, 0, 0.6);">Get This Week's Homework</button>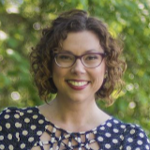 Allison Puryear is an LCSW with a nearly diagnosable obsession with business development. She has started practices in three different cities and wants you to know that building a private practice is shockingly doable when you have a plan and support. You can download a
free private practice checklist
to make sure you have your ducks in a row, get
weekly private practice tips
, and join the
Abundance Practice-Building Group
to gain the confidence and tools you need to succeed.