Prepping for Private Practice When Still in Group Practice

Consult Monday
[et_pb_divider color="#000000" show_divider="on" divider_style="solid" divider_position="top" hide_on_mobile="on" /]
Stephanie Straub

 of Stephanie Straub Counseling
Stephanie Straub, LMSW is a Licensed Master Social Worker, working at a small group practice in Central New York. She has a special interest in providing therapy in the areas of maternal mental health and perinatal mood and anxiety disorders. She helps perinatal women stay connected to who they are as they navigate through difficult transitions including trying to conceive, grieving a loss, and managing postpartum emotions. She helps partners figure out and manage their own feelings related to these challenges and provides education for how to best support the mother during this time.
When she's not working Stephanie spends time with her two little girls and husband, enjoying time outdoors or reluctantly exercising.
For
Consult Monday
, we discuss:
Make contacts and sell yourself as a counselor with a specific niche who currently works with a specific group practice, not as a member of the group practice.

How to setup your current clients for referral if you can't take insurance or chose not to.

Best practices for separating from your current practice when you're ready.
What I Wish I'd Said Wednesday
[et_pb_divider color="#000000" show_divider="on" divider_style="solid" divider_position="top" hide_on_mobile="on" /]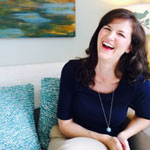 Jane Carter, LPC
is a counselor and coach who is committed to helping therapists have more
money, enjoyment, and freedom
in their practice. She helps private practitioners feel inspired in their work, to use their creativity, and to successfully balance the roles of clinician & entrepreneur through a focus on both
strategy
and
mindset
. Jane is the founder of
Brew Your Practice
coaching and events, and is a speaker, writer, world-traveler, coffee-shop connoisseur, and local-craft-beer-snob. She can be reached at
www.BrewYourPractice.com
and
www.JaneCarterCounseling.net
For
What I Wish I'd Said Wednesday
we discuss:
Your niche does evolve.

Enjoy where you are and focus on person to person connections. Don't worry about the letter heads.

Meet with the medical staff who serve your populations and that let them know there's a next step to treatment.

Be known for who you are before you figure out the rest of your practice.

Land your message. Be the relief they search for.

Know your licensure and state regulations - you may be able to start a private practice sooner than you think.
Links
Connectfulness.com
Practice of Being Seen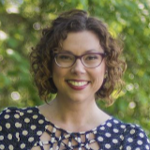 Allison Puryear is an LCSW with a nearly diagnosable obsession with business development. She has started practices in three different cities and wants you to know that building a private practice is shockingly doable when you have a plan and support. You can download a
free private practice checklist
to make sure you have your ducks in a row, get
weekly private practice tips
, and join the
Abundance Practice-Building Group
to gain the confidence and tools you need to succeed.