5 Reasons Private Practices Fail

Abundance Party Training
[et_pb_divider color="#000000" show_divider="on" divider_style="solid" divider_position="top" hide_on_mobile="on" /]
In this Abundance Party Training, we discuss:
The vital necessity of marketing.

Confidence, on-boarding, and trust.

Clarity, boundaries, and how to charge with confidence.

Who is your practice building support?
Links
Abundance Party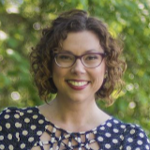 Allison Puryear is an LCSW with a nearly diagnosable obsession with business development. She has started practices in three different cities and wants you to know that building a private practice is shockingly doable when you have a plan and support. You can download a
free private practice checklist
to make sure you have your ducks in a row, get
weekly private practice tips
, and join the
Abundance Practice-Building Group
to gain the confidence and tools you need to succeed.