Be Your Own Biller

Be Your Own Biller
[et_pb_divider color="#000000" show_divider="on" divider_style="solid" divider_position="top" hide_on_mobile="on" disabled_on="on|on|off" _builder_version="3.0.83" /] [et_pb_divider color="#000000" hide_on_mobile="on" disabled_on="on|on|off" _builder_version="3.0.83" /]
In this week's podcast, we discuss:
Insurance Mini-TrainingFirst
How NOT to decide whether or not to take insurance
Getting self-righteous about whether or not you take insurance isn't cool
Danielle discusses
Which Insurance to panel with
How do to get on panel(s)
How to keep track of whether or not insurance paid.
Insurance-specific marketing strategies to get more clients.
Links
Be Your Own Biller
CAQH
Insurance Credentialing and Billing for Mental Health Clinicians FB Group
Abundance Party
Podcast Transcript
<script src="//static.leadpages.net/leadboxes/current/embed.js" async defer></script> <button data-leadbox-popup="145c64773f72a2:13f468382346dc" data-leadbox-domain="abundancepracticebuilding.lpusercontent.com" style="background: rgb(184, 137, 232);border-color: rgb(184, 137, 232);border-radius: 20px;color: #FFFFFF;display: inline-block;vertical-align: middle;padding: 16px 32px;min-width: 192px;border: 1px solid rgb(184, 137, 232);font-size: 1rem;font-family: Helvetica, Arial, sans-serif;text-align: center;outline: 0;line-height: 1;cursor: pointer;-webkit-transition: background 0.3s, color 0.3s, border 0.3s;transition: background 0.3s, color 0.3s, border 0.3s; box-shadow: 0px 2px 5px rgba(0, 0, 0, 0.6);">Get This Week's Worksheet!</button>[et_pb_divider color="#000000" hide_on_mobile="on" disabled_on="on|on|off" _builder_version="3.0.83" /]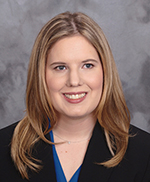 Danielle Kepler, LCPC is the founder and "head insurance guru" at Be Your Own Biller, LLC, where she offers consultation to business owners, solo practitioners, and non-profits local to Chicago and across the nation. Be Your Own Biller's mission is to empower clinicians and demystify the insurance credentialing and billing world so they do not need to hire a long-term credentialing or billing service. She co-hosts a podcast dedicated to insurance credentialing and billing called Insurance Answers Podcast. In addition to consulting, she is a clinical therapist and has a private practice in downtown Chicago. In her private practice, she primarily sees adults who are struggling with anxiety and depression as well as couples. She is paneled with over 30 private insurance companies/EAPs and does her own credentialing and billing. Learn more at:
www.beyourownbiller.com
.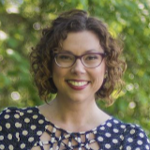 Allison Puryear is an LCSW with a nearly diagnosable obsession with business development. She has started practices in three different cities and wants you to know that building a private practice is shockingly doable when you have a plan and support. You can download a
free private practice checklist
to make sure you have your ducks in a row, get
weekly private practice tips
, and join the
Abundance Practice-Building Group
to gain the confidence and tools you need to succeed.