Fun With Data

Fun With Data
[et_pb_divider color="#000000" show_divider="on" divider_style="solid" divider_position="top" hide_on_mobile="on" disabled_on="on|on|off" _builder_version="3.0.83" /] [et_pb_divider color="#000000" hide_on_mobile="on" disabled_on="on|on|off" _builder_version="3.0.83" /]
In this week's podcast, 'Fun With Data', we discuss:
Utilize what you're already working with.
Have you found your ideal client?
Marketing to your client's pain points in a healthy and open way.
The dream scenario and the disaster scenario of marketing.
The language of marketing to your ideal client without over-promising.
Having consistent systems to nurture your marketing relationships.
All of marketing is a system and the benefits of coaching and consulting.
Links
Theprivatepracticestartup.com
Abundanceparty.com
Abundancepracticebuilding.com/checklist
Brand Values Worksheet
Podcast Transcript
<script src="//static.leadpages.net/leadboxes/current/embed.js" async defer></script> <button data-leadbox-popup="144bca673f72a2:13f468382346dc" data-leadbox-domain="abundancepracticebuilding.lpages.co" style="background: rgb(184, 137, 232);border-color: rgb(184, 137, 232);border-radius: 20px;color: #FFFFFF;display: inline-block;vertical-align: middle;padding: 16px 32px;min-width: 192px;border: 1px solid rgb(184, 137, 232);font-size: 1rem;font-family: Helvetica, Arial, sans-serif;text-align: center;outline: 0;line-height: 1;cursor: pointer;-webkit-transition: background 0.3s, color 0.3s, border 0.3s;transition: background 0.3s, color 0.3s, border 0.3s; box-shadow: 0px 2px 5px rgba(0, 0, 0, 0.6);">Get This Week's Worksheet!</button>[et_pb_divider color="#000000" hide_on_mobile="on" disabled_on="on|on|off" _builder_version="3.0.83" /]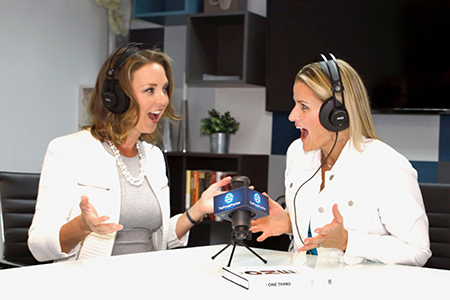 The Private Practice Startup is co-owned by Kate Campbell, PhD, LMFT and Katie Lemieux, LMFT. They're two therapists with entrepreneurial spirits who live, work and play in South Florida. Kate and Katie both built their 6-Figure private practices from the ground up and love inspiring ambitious mental health professionals to brand themselves and grow their dream private practices! They have a hunger for business, branding and marketing and want to share their knowledge, fun and expertise so others can also achieve the success they desire.  
They provide free podcasts, webinars, online courses, private practice coaching, and customizable private practice paperwork for therapists across the globe. They look forward to inspiring you from startup to mastery! Visit
PrivatePracticeStartup.com
for more info!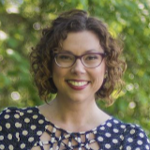 Allison Puryear is an LCSW with a nearly diagnosable obsession with business development. She has started practices in three different cities and wants you to know that building a private practice is shockingly doable when you have a plan and support. You can download a
free private practice checklist
to make sure you have your ducks in a row, get
weekly private practice tips
, and join the
Abundance Practice-Building Group
to gain the confidence and tools you need to succeed.