Helping Clients in Your Niche Find You

Helping Clients in Your Niche Find You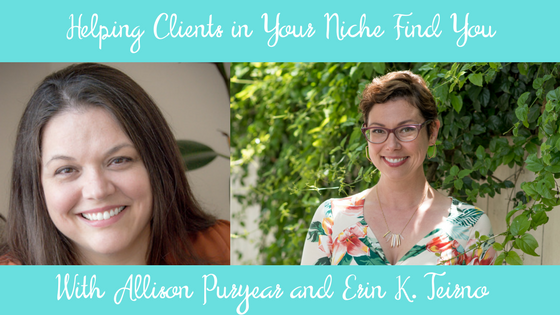 [et_pb_divider color="#000000" show_divider="on" divider_style="solid" divider_position="top" hide_on_mobile="on" disabled_on="on|on|off" _builder_version="3.0.83" /]
[et_pb_divider color="#000000" hide_on_mobile="on" disabled_on="on|on|off" _builder_version="3.0.83" /]
In this weeks' episode, '
Helping Clients in Your Niche Find You
', we discuss:
Moving from an affluent area to a smaller community.

Redefining your niche to fit your new community.

Re-establishing a referral network.

Key words and phrases that will speak to your ideal client.

Online resources and your online presence.
Links
Abundance Party
Erin Tierno Therapy
[et_pb_divider color="#000000" hide_on_mobile="on" disabled_on="on|on|off" _builder_version="3.0.83" /]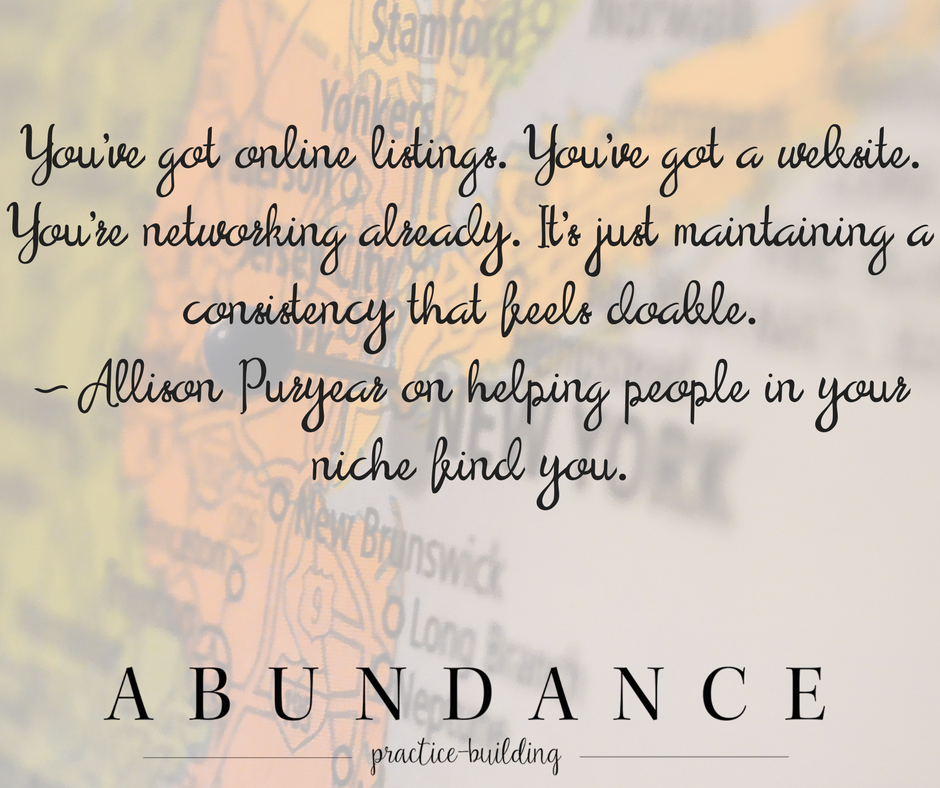 [et_pb_divider color="#000000" hide_on_mobile="on" disabled_on="on|on|off" _builder_version="3.0.83" /]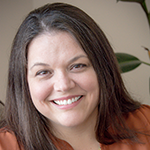 Erin K. Tierno, LCSW-R
maintains a boutique psychotherapy practice based in Boulder County, Colorado. Erin specializes in helping dynamic, intelligent, driven women who are struggling to translate their academic or career success into relationship and personal life success, whether in dating, marriage, motherhood, life transition, or just in overall day-to-day happiness. Erin completed her master's degree in clinical social work at
New York University
where she also obtained a post-graduate Certificate in Advanced Clinical Practice. Erin pursued an additional master's degree in psychoanalysis at the
New York Graduate School of Psychoanalysis
and continues her training at the
Center for Modern Psychoanalytic Studies,
at
Ackerman Institute for the Family
, and with somatic attachment/relationship specialist
Dr. Diane Poole Heller
. Formerly the Clinical Supervisor for the
New-York Presbyterian
affiliated
Community Healthcare Network
, Erin has been in practice for 12 years.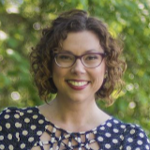 Allison Puryear is an LCSW with a nearly diagnosable obsession with business development. She has started practices in three different cities and wants you to know that building a private practice is shockingly doable when you have a plan and support. You can download a
free private practice checklist
to make sure you have your ducks in a row, get
weekly private practice tips
, and join the
Abundance Practice-Building Group
to gain the confidence and tools you need to succeed.