Where Are They Now with Sarah Goldberg Ellis

Where Are They Now with Sarah Goldberg Ellis
[smart_track_player url="" title="Episode #65 Where Are They Now" artist="Allison Puryear w/ Sarah Goldberg Ellis" ] 
In this episode of '
Where Are They Now
' with Sarah Goldberg Ellis, we discuss:
Coming back to your practice after maternity leave.

Facing fears about having to "start over".

Working as a new parent.

The post partum part of going back to work.

Gaining and losing clients isn't as scary as you think.
Links
Abundance Party
Podcast Transcript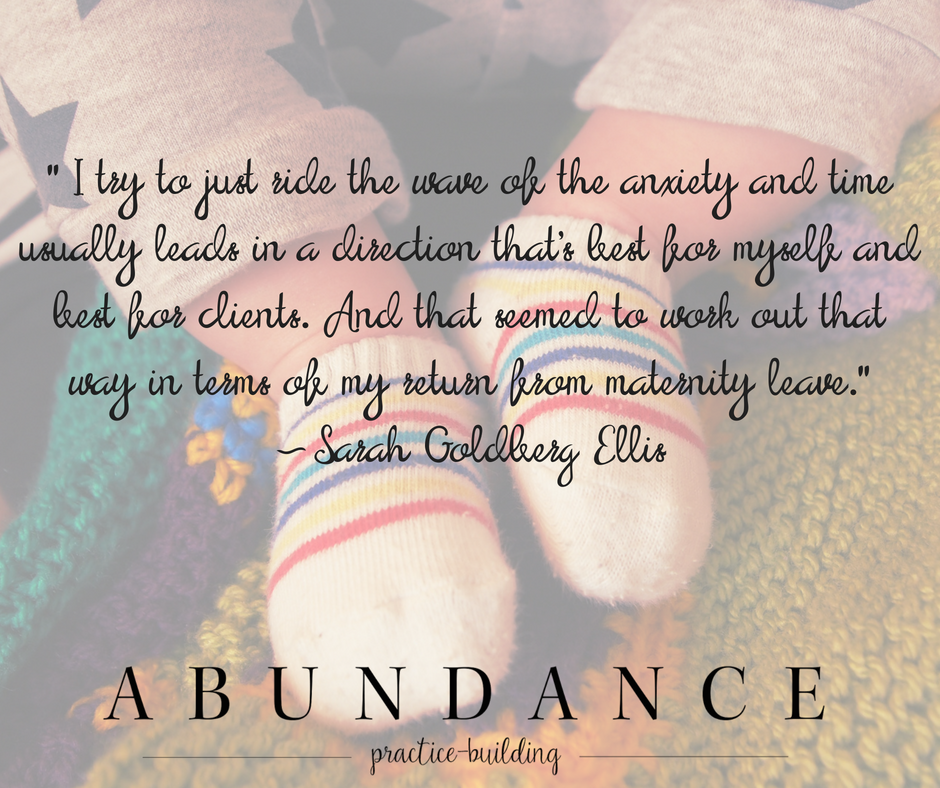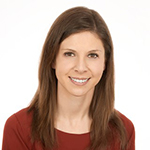 Sarah Goldberg Ellis, LCSW
is a licensed clinical social worker, psychotherapist, and owner of a private psychotherapy practice in Marlton, New Jersey.  She specializes in providing individual and family therapy to adolescents and adults struggling with eating disorders, anxiety, depression, self-harm, and substance abuse.  She is trained in Dialectical Behavior Therapy, Cognitive Behavioral Therapy, Psychodynamic Psychotherapy, Motivational Interviewing, and Family Systems.
Sarah has been in private practice since February 2016 and made the leap to full-time private practice from agency work in November 2016.  Prior to private practice, Sarah gained experience as a therapist at The Renfrew Center in Philadelphia and at Princeton House Women's Programs.  Sarah enjoys helping her clients identify their strengths and create meaningful steps toward their goals to create a life worth living. Sarah lives in New Jersey with her husband and welcomed her first child in July 2017.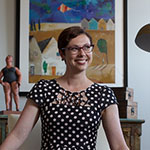 Allison Puryear is an LCSW with a nearly diagnosable obsession with business development. She has started practices in three different cities and wants you to know that building a private practice is shockingly doable when you have a plan and support. You can download a
free private practice checklist
to make sure you have your ducks in a row, get
weekly private practice tips
, and join the Abundance Party to gain the confidence and tools you need to succeed.