Counseling or Coaching?

Counseling or Coaching

In this week's episode, '
Counseling or Coaching
', we discuss,
The black and white line between counseling and coaching

Coaches aren't in competition with therapists because coaching isn't therapy

Maintaining boundaries if you're a counselor and a coach

How to switch from coaching to counseling
Abundance Party
Caravel Coaching
Podcast Transcript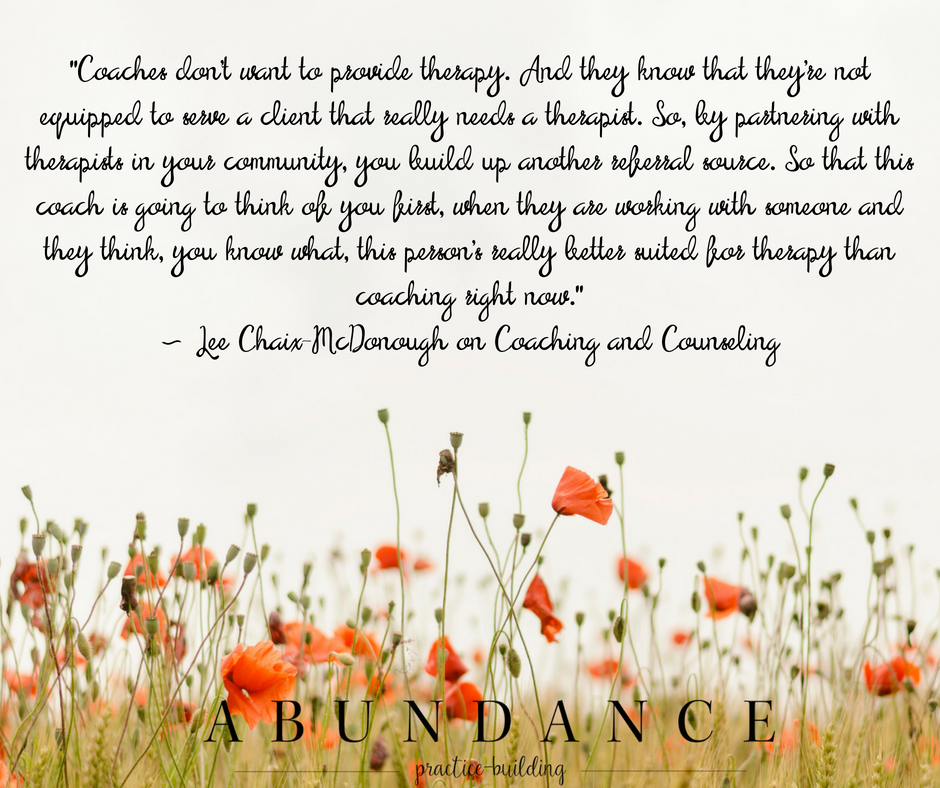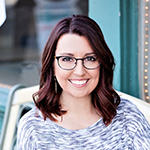 Lee Chaix McDonough (*) is a coach, therapist, and founder of Caravel Coaching. After over a decade as a clinical social worker and public health professional, Lee entered the coaching field to help therapists, coaches, and creative entrepreneurs create lives they love.
Lee is a proud alumna of the University of North Carolina at Chapel Hill, where she received her Bachelor of Arts, Master of Social Work, and Master of Science in Public Health degrees. Prior to starting her own business, she worked in a variety of professional settings, including hospitals, local governments, non-profit organizations, the Department of Veterans Affairs, and as a civilian for the United States Air Force.
Lee is a graduate of the Institute for Professional Excellence in Coaching, and is a member of the National Association of Social Workers and the International Coach Federation. She holds the ICF Associate Certified Coach credential and is also an Energy Leadership Index Master Practitioner.
Her coaching philosophy fuses the principles of Acceptance & Commitment Therapy, Energy Leadership, and mindfulness in order to help her clients excel at their work, feel in control of their careers, and transform their lives.
(*) – pronounced Lee Shay McDunna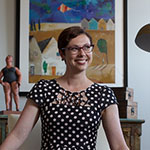 Allison Puryear is an LCSW with a nearly diagnosable obsession with business development. She has started practices in three different cities and wants you to know that building a private practice is shockingly doable when you have a plan and support. You can download a
free private practice checklist
to make sure you have your ducks in a row, get
weekly private practice tips
, and join the Abundance Party to gain the confidence and tools you need to succeed.