Sliding Scale in Therapy

Sliding Scale in Therapy
In this week's episode, 'Sliding Scale in Therapy', we discuss,
Sliding scale rates.

Helping those who need help now.

Taking the stress out of the price of therapy.
[et_pb_text admin_label="Quote" _builder_version="3.19.3" /]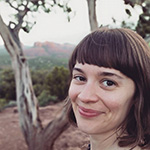 Lisa Isenhart serves as Program Director for Open Path Psychotherapy Collective, a nationwide network of mental health professionals dedicated to providing affordable, in-office mental health care to clients in need. She is responsible for the planning and coordination of Open Path's affordable psychotherapy and mental health education programming. She received her BA in International Studies from Kenyon College, and earned her MA in Anthropology from Washington University in St. Louis. After researching social movements and the politics of change during her graduate studies, Lisa was inspired to help bring about a more just and healthier society. She brings a decade of nonprofit experience to her role with Open Path, and is excited to expand Open Path's programs to reach a greater number of people in need each year.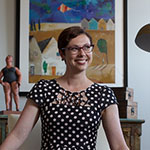 Allison Puryear is an LCSW with a nearly diagnosable obsession with business development. She has started practices in three different cities and wants you to know that building a private practice is shockingly doable when you have a plan and support. You can download a free private practice checklist to make sure you have your ducks in a row, get weekly private practice tips, and join the Abundance Party to gain the confidence and tools you need to succeed.