Ask Allison: Confidence, Changing Careers

In this episode of 'Ask Allison', we discuss,
For Closed Captioned Videos of Today's Ask Allison:
How to Maintain Confidence as a New Clinician
Do you have to have a ton of experience to succeed in private practice when you switch careers?
Links
Ask Allison is Live on Facebook Here!

Check in every Saturday for more Ask Allison! If you have a question about building your practice, send me an email at Ask@abundancepracticebuilding.com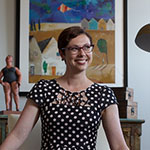 Allison Puryear is an LCSW with a nearly diagnosable obsession with business development. She has started practices in three different cities and wants you to know that building a private practice is shockingly doable when you have a plan and support. You can download a free private practice checklist to make sure you have your ducks in a row, get weekly private practice tips, and join the Abundance Party to gain the confidence and tools you need to succeed.