Adding Immigrant Hardships Evals To Your Practice

Adding Immigrant Hardship Evals to Your Private Practice
In this week's episode, 'Adding Immigrant Hardship Evals To Your Private Practice', we discuss,
What is hardship evaluation?

How much political or legal knowledge you need to complete a hardship evaluation.

Language and bilingual needs.

Bilingual marketing.
Coupon code for the course ($100.00 OFF original price): Allison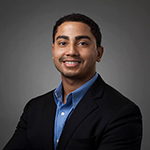 Juan Santos is a bilingual Licensed Professional Counselor with a private practice, Santos Counseling PLLC, in Greensboro and Winston-Salem, NC. Mr. Santos helps couples heal and improve their relationship and works with individuals and families navigating through the immigration process and seeking mental health evaluations. He utilizes his years of experience in working with immigration attorneys and writing hardship evaluations to train clinicians interested in the niche or desiring to improve their skills.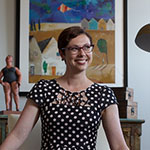 Allison Puryear is an LCSW with a nearly diagnosable obsession with business development. She has started practices in three different cities and wants you to know that building a private practice is shockingly doable when you have a plan and support. You can download a free private practice checklist to make sure you have your ducks in a row, get weekly private practice tips, and join the Abundance Party to gain the confidence and tools you need to succeed.