Filling Your Practice and Creating Your Own Therapy Model

Filling Your Practice
[smart_track_player url="http://traffic.libsyn.com/abundantpractice/0122-filling-practice-creating-therapy-model.mp3" title="Episode #122 Filling Your Practice and Creating Your Own Therapy Model" artist="Allison Puryear w/ Shauna Zotalis]
In this week's episode, 'Filling Your Practice and Creating Your Own Therapy Model', we discuss,
Using directories

Google vs psychology today

The best referral resources for your niche

Inclusive language for your niche
[et_pb_text admin_label="Quote" _builder_version="3.21.1" z_index_tablet="500" /]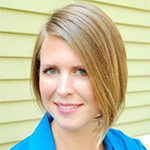 Shauna Zotalis is a psychotherapist in St Paul, MN, who started her private practice, Mended Families, to help adults and children navigating separation, divorce, remarriage or re-partnering, and blended family issues. In addition to individual, couples, and family therapy, she offers Discernment Counseling, uncoupling therapy, play therapy for children 4 and up, and her own Pre-Blending Family Therapy — which is a brief therapy of 8-10 sessions that helps couples merging families prepare for and address common challenges step-families face and set the stage for a sense of family cohesion. Shauna has a BA in English Literature and Women's Studies and MA in Marriage and Family Therapy from the St Mary's University of Minnesota and is dedicated to providing culturally sensitive services.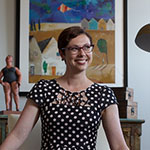 Allison Puryear is an LCSW with a nearly diagnosable obsession with business development. She has started practices in three different cities and wants you to know that building a private practice is shockingly doable when you have a plan and support. You can download a free private practice checklist to make sure you have your ducks in a row, get weekly private practice tips, and join the Abundance Party to gain the confidence and tools you need to succeed.