Ask Allison: Defining Your Niche, One Niche or Two, Struggling to Niche

For Closed Captioning of Ask Allison:
I have the basic concept of my niche and can write to this person, but I struggle to define it in a way that I can introduce it to people I meet networking.
I'm struggling with one niche vs two.
I'm struggling to niche and gain traction with my client load.
Sponsored By:
Have a question about building your practice? Email me at Ask@abundancepracticebuilding.com!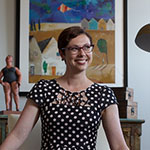 Allison Puryear is an LCSW with a nearly diagnosable obsession with business development. She has started practices in three different cities and wants you to know that building a private practice is shockingly doable when you have a plan and support. You can download a free private practice checklist to make sure you have your ducks in a row, get weekly private practice tips, and join the Abundance Party to gain the confidence and tools you need to succeed.