When to Transition from PT Practice to FT

[et_pb_image src="/wp-content/uploads/2020/01/0151-transition-full-time-banner.png" align="center" align_tablet="center" align_phone="" align_last_edited="on|desktop" _builder_version="4.0.11" z_index_tablet="500" hover_enabled="0" box_shadow_horizontal_tablet="0px" box_shadow_vertical_tablet="0px" box_shadow_blur_tablet="40px" box_shadow_spread_tablet="0px" admin_label="Banner"]
In this week's episode, 'When to Transition from PT Practice to FT', we discuss,
Keeping good relationships as you leave agency or groups.
Being aware of burnout and client overload as you start wanting to transition to private practice.
Where, when and price of office sharing.
Graduating your clients from therapy, the referral out process, and if and how you can bring them with you.
Links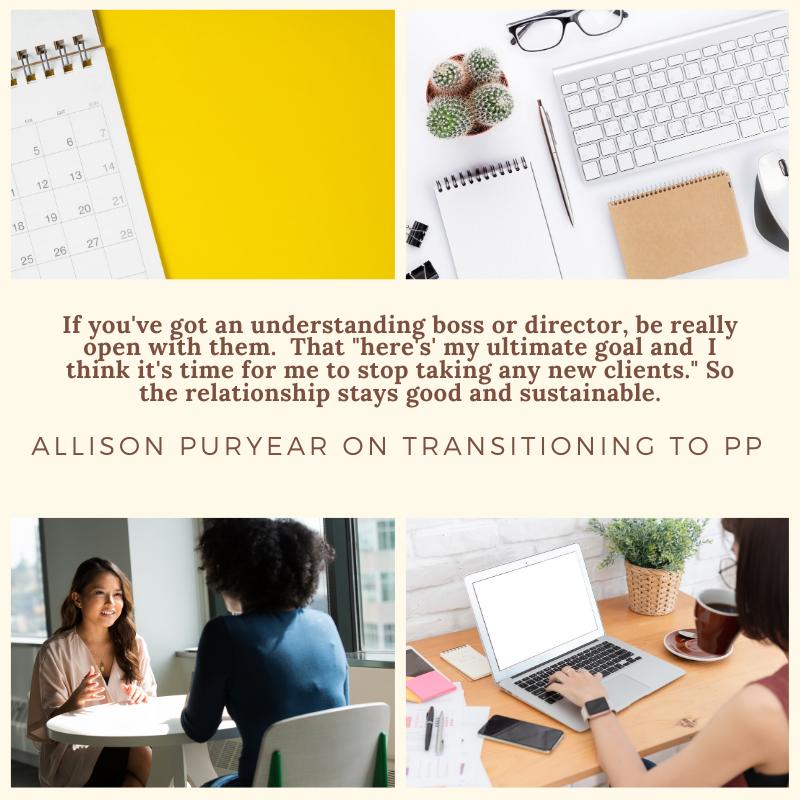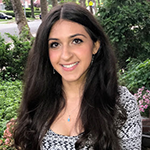 Gabriella Mastronardi is a Licensed Mental Health Counselor in New York City who works with clients of diverse backgrounds and varying interests. She strives to provide an honest, judgment-free space that encourages creativity and individuality.
Gabriella completed a two-year specialty training program at the Center for the Study of Anorexia and Bulimia (CSAB), a division of the Institute for Contemporary Psychotherapy (ICP) in New York. As part of the program at ICP, she received education in both cognitive-behavioral therapy (CBT) and dialectical behavior therapy (DBT) in the psychotherapy of eating disorders. A member of the American Counseling Association (ACA) and the Academy of Eating Disorders, Gabriella looks forward to working with clients at Take Back Control Mental Health Counseling.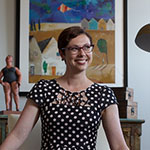 Allison Puryear is an LCSW with a nearly diagnosable obsession with business development. She has started practices in three different cities and wants you to know that building a private practice is shockingly doable when you have a plan and support. You can download a free private practice checklist to make sure you have your ducks in a row, get weekly private practice tips, and join the Abundance Party to gain the confidence and tools you need to succeed.