The Truth About Private Practice

[et_pb_image src="/wp-content/uploads/2020/01/0152-truth-private-practice-banner.png" align="center" align_tablet="center" align_phone="" align_last_edited="on|desktop" admin_label="Banner" _builder_version="4.0.11" z_index_tablet="500" box_shadow_horizontal_tablet="0px" box_shadow_vertical_tablet="0px" box_shadow_blur_tablet="40px" box_shadow_spread_tablet="0px"]
In this week's episode 'The Truth About Private Practice' we discuss,
Building a group or something off the beaten path.
Working with a population not keen on therapy and getting through to them.
When to invest in what you want.
Links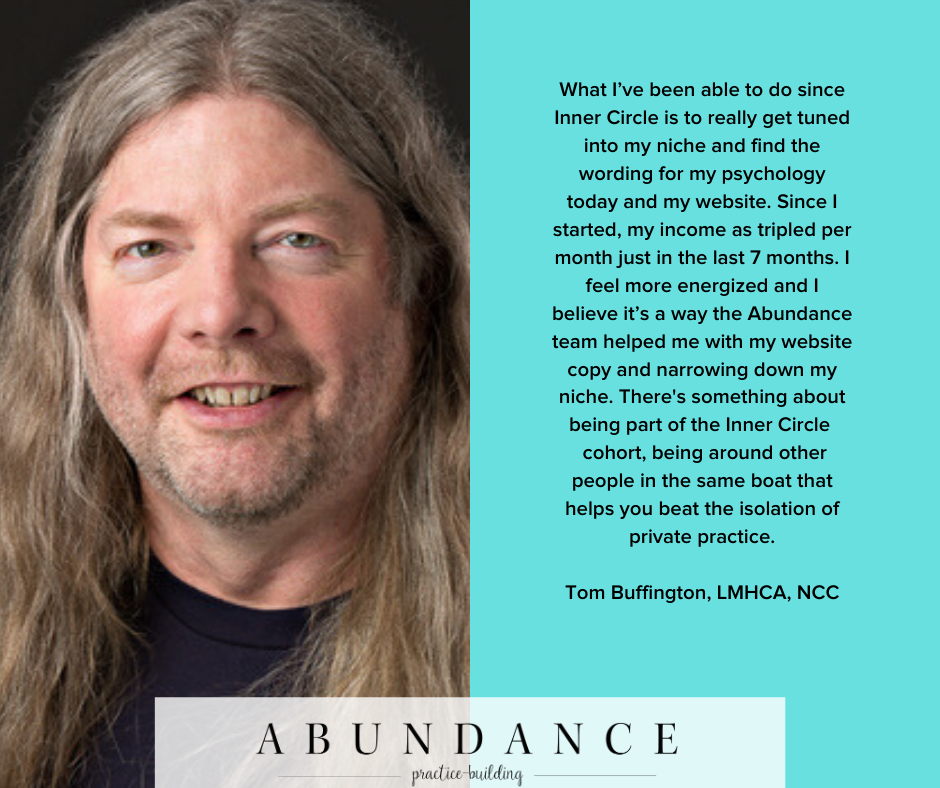 Tom Buffington is an NCC, WSCC in Seattle, Washington where he runs successful men's therapy groups, processing groups for therapists, and works with men struggling with anger management needs. He lives in Seattle with his wife and their dog, Zoey. Together they have two grown children who also reside in the Seattle area.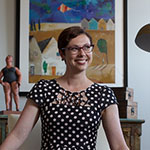 Allison Puryear is an LCSW with a nearly diagnosable obsession with business development. She has started practices in three different cities and wants you to know that building a private practice is shockingly doable when you have a plan and support. You can download a free private practice checklist to make sure you have your ducks in a row, get weekly private practice tips, and join the Abundance Party to gain the confidence and tools you need to succeed.