Which Great Ideas to Focus On

Consult Monday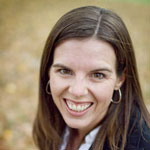 Brittni Fudge, MA, NCC, LPC owns
Kindred Counseling, PLLC
, where she provides counseling for moms in all stages of motherhood. Brittni's first role is a mother of three children under age seven, and is also a mental health therapist, Love & Logic facilitator, parent coach, and former school counselor. Brittni is on a mission to support mothers in their mental health so they can be fully present with their littles.
For
Consult Monday
we discuss:
The brilliant way Brittni made herself network AND made a much needed opt in
How to choose between the great ideas she has
The reminder I use when I want to do ALL THE IDEAS at once
Whether something like FB Ads would be beneficial for her
How perfectionism can get in the way of success
Links:
Kindred-counseling.com
FB Ads in a Weekend
What I Wish I'd Said Wednesday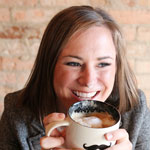 Laura Long is the creator of
Your Badass Therapy Practice
, where she helps therapists in private practice organize their business systems, streamline their marketing strategies, and fill their practices with clients who are not only willing, but happy to pay. Laura offers free practice-building tools through her mailing list, individual and group coaching packages, and will be launching her first flagship course, 60 Days To Your Badass Therapy Practice, in Spring 2017.
For
What I Wish I'd Said Wednesday
we discuss:
"Don't be 40 before you're 40" (a quote from Laura's mentor, Ramit Sethi)
How Type A's can reconnect to fun and restoration
"Time is the ultimate non-renewable resource"
"Never half-ass two things; whole ass one thing." (a quote from Parks & Rec, good ole Ron Swanson)
Online business is a totally different animal than private practice.
Links:
Website:
I Will Teach You to Be Rich
(Ramit Sethi's website)
Books:
The One Thing by Gary Keller
(which is free on Kindle as I post this)
The 4 Hour Work Week by Tim Ferriss
Podcasts:
Online Marketing Made Easy with Amy Porterfield
The Tim Ferriss Show
Entrepreneur on Fire
Follow Through Friday
<script src="//static.leadpages.net/leadboxes/current/embed.js" async defer></script> <button data-leadbox-popup="1403a9373f72a2:13f468382346dc" style="background: rgb(184, 135, 230);border-color: rgb(184, 135, 230);border-radius: 20px;color: #FFFFFF;display: inline-block;vertical-align: middle;padding: 16px 32px;min-width: 192px;border: 1px solid rgb(184, 135, 230);font-size: 1rem;font-family: Helvetica, Arial, sans-serif;text-align: center;outline: 0;line-height: 1;cursor: pointer;-webkit-transition: background 0.3s, color 0.3s, border 0.3s;transition: background 0.3s, color 0.3s, border 0.3s; box-shadow: 0px 2px 5px rgba(0, 0, 0, 0.6);">Get This Week's Homework!</button>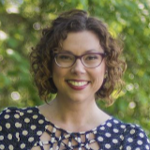 Allison Puryear is an LCSW with a nearly diagnosable obsession with business development. She has started practices in three different cities and wants you to know that building a private practice is shockingly doable when you have a plan and support. You can download a
free private practice checklist
to make sure you have your ducks in a row, get
weekly private practice tips
, and join the
Abundance Practice-Building Group
to gain the confidence and tools you need to succeed.