Pregnancy and Maternity Leave

Consult Monday
[et_pb_divider admin_label="Divider" color="#000000" show_divider="on" divider_style="solid" divider_position="top" hide_on_mobile="on" /]
Sarah Goldberg Ellis, LCSW
is a licensed clinical social worker, psychotherapist, and owner of a private psychotherapy practice in Marlton, New Jersey.  She specializes in providing individual and family therapy to adolescents and adults struggling with eating disorders, anxiety, depression, self-harm, and substance abuse.  She is trained in Dialectical Behavior Therapy, Cognitive Behavioral Therapy, Psychodynamic Psychotherapy, Motivational Interviewing, and Family Systems.
Sarah has been in private practice since February 2016 and made the leap to full-time private practice from agency work in November 2016.  Prior to private practice, Sarah gained experience as a therapist at The Renfrew Center in Philadelphia and at Princeton House Women's Programs.  Sarah enjoys helping her clients identify their strengths and create meaningful steps toward their goals to create a life worth living.  Sarah lives in New Jersey with her husband and is expecting her first child in July 2017. 
For
Consult Monday
we discuss:
How to manage the anxiety of all the unknowns
How much time to take off
How to navigate pumping and other new-mom stuff
What to check in with yourself about emotionally & financially
Links:
Sarahgoldbergellis.com
"
Pregnancy And Maternity Leave in Private Practice: Everything You Need to Know" blog post
What I Wish I'd Said Wednesday
[et_pb_divider admin_label="Divider" color="#000000" show_divider="on" divider_style="solid" divider_position="top" hide_on_mobile="on" /]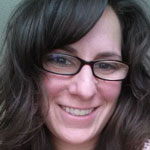 Angela Wilkers
is a Marriage and Family Therapist and Hypnotherapist specializing in working with couples and individuals dealing with relationship issues or anxiety. Raised in Arizona and transplanted to North Carolina more than a decade ago Angela has found home in the mountains of Western NC. Living with her adventurist husband and two sons and on a mission to change the world...or at least her neck of the woods...Angela treats each day and each therapy session as a new adventure. Using Emotionally Focused Couples therapy and Experiential techniques Angela helps people to find their foundation and build their relationships from the ground up with new attention to attachment, internal needs and external behaviors. Life is a Journey. Therapy can be your Journey Within.
For
What I Wish I'd Said Wednesday
we discuss:
How to increase efficiency
"Whatever happens it's going to be okay"
Offering back to back slots first
Having a therapist, postpartum doula, lactation consultants, and/or other professional support people lined up
Pumping issues to consider
Stocking your office
People WILL come during your ideal times
Returning to work after maternity leave as a private practitioner vs an agency employee
Letting your priorities be your priorities
Links:
Angela Wilkers
Office Ally
(free billing)
Practice Fusion
(free EHR)
Practice-Building Checklist
Simple Practice
(practice management system Allison uses)
Free Abundance Facebook Group
Spectra Electric Pump
(please check out their "bling collection" hilarious & so fun!)
Medela Manual Pump
Work When You Want Blog Post
Follow Through Friday
[et_pb_divider admin_label="Divider" color="#000000" show_divider="on" divider_style="solid" divider_position="top" hide_on_mobile="on" /] <script src="//static.leadpages.net/leadboxes/current/embed.js" async defer></script> <button data-leadbox-popup="144559373f72a2:13f468382346dc" style="background: rgb(188, 137, 232);border-color: rgb(188, 137, 232);border-radius: 20px;color: #FFFFFF;display: inline-block;vertical-align: middle;padding: 16px 32px;min-width: 192px;border: 1px solid rgb(188, 137, 232);font-size: 1rem;font-family: Helvetica, Arial, sans-serif;text-align: center;outline: 0;line-height: 1;cursor: pointer;-webkit-transition: background 0.3s, color 0.3s, border 0.3s;transition: background 0.3s, color 0.3s, border 0.3s; box-shadow: 0px 2px 5px rgba(0, 0, 0, 0.6);">Get This Week's Homework!</button>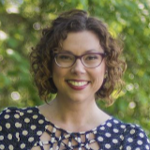 Allison Puryear is an LCSW with a nearly diagnosable obsession with business development. She has started practices in three different cities and wants you to know that building a private practice is shockingly doable when you have a plan and support. You can download a
free private practice checklist
to make sure you have your ducks in a row, get
weekly private practice tips
, and join the
Abundance Practice-Building Group
to gain the confidence and tools you need to succeed.