Online Therapy

Consult Monday
[et_pb_divider color="#000000" show_divider="on" divider_style="solid" divider_position="top" hide_on_mobile="on" /]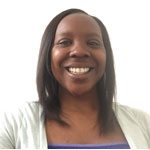 Jessica
is a licensed Marriage and Family Therapist and native California with a sense of adventure. Jessica knew from a young age she  wanted to be a therapist after listening to the radio show Loveline and hearing teens and adults discuss the pain in their life. Jessica attended San Francisco State while co-parenting her adopted siblings. She attended Chapman University for postgraduate studies and returned to the Bay Area to work at various nonprofits and youth in the foster care system. After becoming licensed in 2015 she decided to follow her heart and make Aliyah (immigrate) to Israel. In December of 2016 she made the move across the world and is living her dream.  She still has love for her home state and continues to practice and support clients online as wells a seeing clients in her office in Tel Aviv.
For
Consult Monday
, we discuss:
Figuring out a way to commit to a niche or population

Finding your ideal client base online

How to avoid overselling your accessibility as an online counselor

The benefits of doing online practice building with SEO
Links
beingseen.org
onlinecounseling.com
Psychology Today
Counselors Concierge
What I Wish I'd Said Wednesday
[et_pb_divider color="#000000" show_divider="on" divider_style="solid" divider_position="top" hide_on_mobile="on" /]
Clay Cockrell, LCSW
is a therapist based in New York City and is the founder of 
several counseling oriented endeavors. Most recently he is the founder of Onlinecounseling.com – a listing directory with the mission of helping clients all over the world to find the therapist that will best meet their needs. The site also works through their educational resources and podcasts to help counselors work online in an ethical, responsible and legal manner.
A majority of proceeds from the site are donated to non-profit arts. 
Clay started his career as the creator of Walk and Talk Therapy 
(www.walkandtalk.com). Instead of meeting in a traditional office, he conducts 
counseling sessions while walking through Central Park in NY. He has found that 
movement when associated with therapy is incredibly effective in allowing the 
healing and growth process that is so critical to the therapeutic journey. He consults 
with therapists all over the world to bring this innovative approach to their own 
Practices.
Six years ago, Clay began his journey into the online world by the creation of Online 
Marital Counseling (www.maritalcounseling.com) He works with couples all over 
the world via online counseling to improve and / or salvage their broken 
relationships. It is incredibly valuable when the couple is living apart or having 
scheduling issues that prevent them from engaging in traditional couples 
Counseling.
Originally from Kentucky, Clay moved to New York City with his wife in 1997. He 
has been featured on ABC's Good Morning America, CNN and National Public Radio 
as well as in the New York Times, The Wall Street Journal, WebMD, and The Times of 
London. Most recently he was featured on CBS's "The Doctor's".
www.onlinecounselling.com
www.walkandtalk.com
www.maritalcounseling.com
For
What I Wish I'd Said Wednesday
we discuss:
Selling the concept of online counseling instead the concept of yourself as a counselor

Be clear with your voice, what you bring to the table, and what you're offering

Consider offering a dedicated page or FAQ about what online therapy is, benefits, why, confidentiality, HIPAA compliance

Look for and use HIPAA compliant platforms designed for tele-health. When in doubt, always follow HIPAA
https://www.onlinecounselling.com/
https://doxy.me/
Follow Through Friday
[et_pb_divider color="#000000" show_divider="on" divider_style="solid" divider_position="top" hide_on_mobile="on" /] <script src="//static.leadpages.net/leadboxes/current/embed.js" async defer></script> <button data-leadbox-popup="1417cee73f72a2:13f468382346dc" style="background: rgb(184, 134, 235);border-color: rgb(184, 134, 235);border-radius: 20px;color: #FFFFFF;display: inline-block;vertical-align: middle;padding: 16px 32px;min-width: 192px;border: 1px solid rgb(184, 134, 235);font-size: 1rem;font-family: Helvetica, Arial, sans-serif;text-align: center;outline: 0;line-height: 1;cursor: pointer;-webkit-transition: background 0.3s, color 0.3s, border 0.3s;transition: background 0.3s, color 0.3s, border 0.3s; box-shadow: 0px 2px 5px rgba(0, 0, 0, 0.6);">Get This Week's Homework!</button>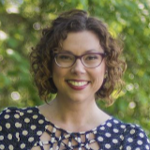 Allison Puryear is an LCSW with a nearly diagnosable obsession with business development. She has started practices in three different cities and wants you to know that building a private practice is shockingly doable when you have a plan and support. You can download a
free private practice checklist
to make sure you have your ducks in a row, get
weekly private practice tips
, and join the
Abundance Practice-Building Group
to gain the confidence and tools you need to succeed.