Bootstrapping Your Private Practice

Consult Monday
[et_pb_divider color="#000000" show_divider="on" divider_style="solid" divider_position="top" hide_on_mobile="on" /]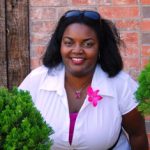 Tori Dismuke Eudy
is a Licensed Professional Counselor, certified Life Coach, and Sandplay Practitioner located near Dallas, Texas. She is the Founder of Hope Haven, an online psychotherapy practice.
For a long as she can remember, Tori has helped people rediscover their dreams and turn them into reality. It may sound presumptuous and impossible, but why not live the life you were created to enjoy? She emphasizes the importance of self-worth. Most of her clients have survived trauma and abuse, anxiety, depression and may struggle, to some degree, with certain aspects of maintaining their close relationships.
She works best with adults who have lost their way and need empowerment. She guides people along their path to find their own way with a love and honesty.
For
Consult Monday
, we discuss:
Sorting out your good ideas from the ideas that don't work for you.

How to get creative on a budget to find office space and materials.

Relying on your resources, past colleagues and community for referrals.

The impact of online therapy on your profit and budget.
Links
Tori Dimuske Eudy Psychology Today
Laura Long
Jessica Lang
Square Space
Profit First
Clay Cockrell
Amber Lyda
What I Wish I'd Said Wednesday
[et_pb_divider color="#000000" show_divider="on" divider_style="solid" divider_position="top" hide_on_mobile="on" /]
Kelly Higdon of Zynnyme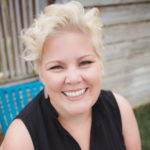 Kelly Higdon is a Licensed Marriage and Family Therapist in California and the co-founder of ZynnyMe and Project: Rebel. Her main project is The Business School Bootcamp for Therapists, a flagship program that establishes therapists and healers with a firm business foundation for their private practices. When she isn't working, you can find her playing roller derby and spending time with her family.
For
What I Wish I'd Said Wednesday
we discuss:
It takes dedication to look at finances differently

Conservative may mean consistent

Get off the financial roller coaster and pay yourself a consistent amount of money every month.

Look at your relationship with money and see the truth about your business.

Over-complicating your finances and comparison within the group practice.
Links
The Life Changing Magic of Tidying Up
Profit First
Coaching with Annie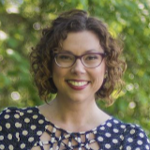 Allison Puryear is an LCSW with a nearly diagnosable obsession with business development. She has started practices in three different cities and wants you to know that building a private practice is shockingly doable when you have a plan and support. You can download a
free private practice checklist
to make sure you have your ducks in a row, get
weekly private practice tips
, and join the
Abundance Practice-Building Group
to gain the confidence and tools you need to succeed.