Marketing to People of Color

Marketing to People of Color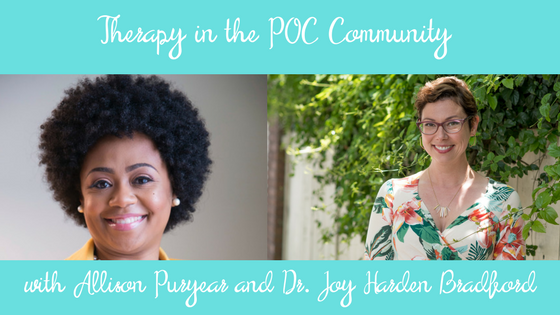 [et_pb_divider color="#000000" show_divider="on" divider_style="solid" divider_position="top" hide_on_mobile="on" disabled_on="on|on|off" _builder_version="3.0.83" /]
[et_pb_divider color="#000000" hide_on_mobile="on" disabled_on="on|on|off" _builder_version="3.0.83" /]
In this week's episode, '
Marketing to People of Color
', we discuss:
Ignoring the guilt in choosing to niche with people of color.

The importance of breaking taboo in your niche and marketing.

Understanding the mistrust and barriers your niche community may have and tailoring your language.

Using pop culture in your marketing to identify with your ideal client and demographic.

Professional ethics and social justice marketing and business identity.

The socio-political climate may be affecting your ideal client currently.

If you feel like you're forcing your branding, look at your niche choices.
Links
The Links
Jack and Jill
100 Black Men
100 Black Women
Therapy For Black Girls Podcast
Therapy For Black Girls
Abundance Party
Podcast Transcript
[et_pb_divider color="#000000" hide_on_mobile="on" disabled_on="on|on|off" _builder_version="3.0.83" /]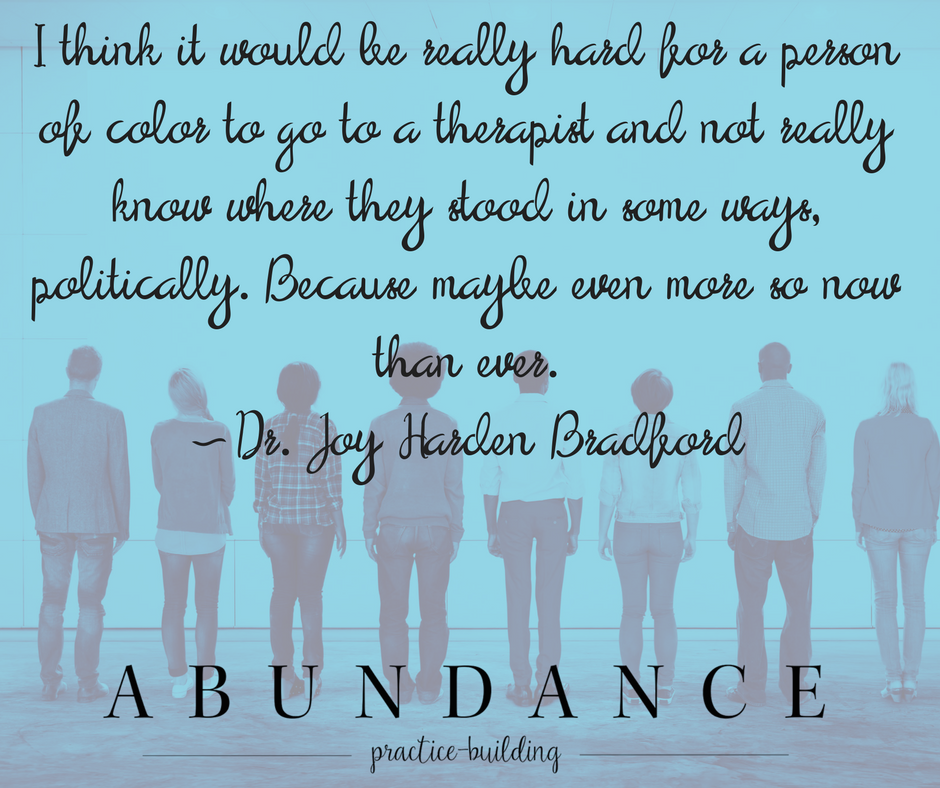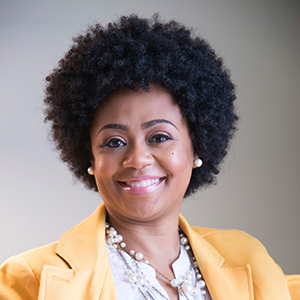 Dr. Joy Harden Bradford is a Licensed Psychologist in Atlanta, Georgia and the host of the popular mental health podcast, Therapy for Black Girls. Her clinical focus is helping women recover from breakups and she is passionate about creating opportunities and experiences for Black women to become the best possible versions of themselves. Her work has been featured in Bustle, Women's Health, BuzzFeed, Teen Vogue, Essence, and O, The Oprah Magazine and she was named in Huffington Post as one of "10 Black Female Therapists You Should Know." When not in business mode, you can find her sipping sweet tea or enjoying a super competitive game of Hungry Hungry Hippos with her family.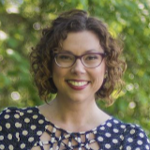 Allison Puryear is an LCSW with a nearly diagnosable obsession with business development. She has started practices in three different cities and wants you to know that building a private practice is shockingly doable when you have a plan and support. You can download a
free private practice checklist
to make sure you have your ducks in a row, get
weekly private practice tips
, and join the
Abundance Practice-Building Group
to gain the confidence and tools you need to succeed.