Building Beyond Your Practice

Building Beyond Your Practice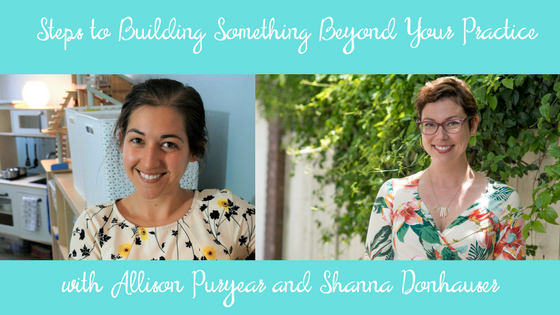 [et_pb_divider color="#000000" show_divider="on" divider_style="solid" divider_position="top" hide_on_mobile="on" disabled_on="on|on|off" _builder_version="3.0.83" /]
[et_pb_divider color="#000000" hide_on_mobile="on" disabled_on="on|on|off" _builder_version="3.0.83" /]
In this week's episode,
Building Beyond Your Practice
, we discuss:
What comes next after you're full.

Where to put your energy when  building a bigger business presence.

Using Facebook to build community and how to turn that community into paying membership.

Marketing opt-ins and feeling like you're "giving away" your best content.

Self-care while business building and keeping up with your practice.
Links
Abundance Party
Happy Nest Therapy
NEXT with Allison & Tiffany McLain
Podcast Transcript
[et_pb_divider color="#000000" hide_on_mobile="on" disabled_on="on|on|off" _builder_version="3.0.83" /]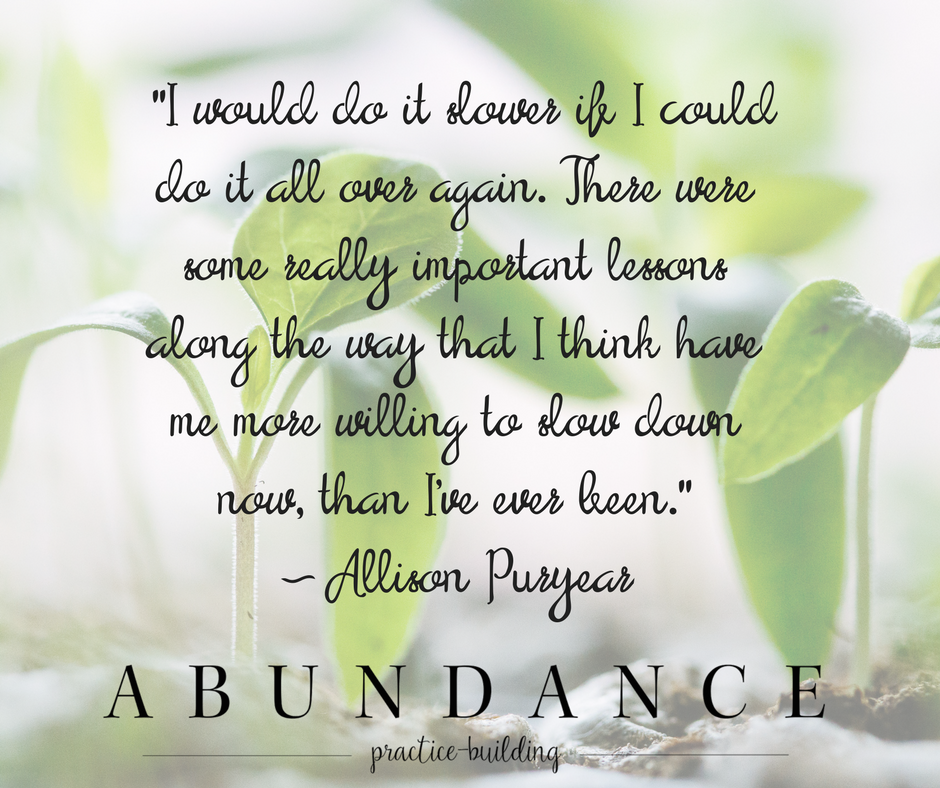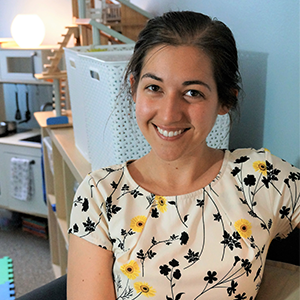 Shanna Donhauser practices child and family therapy in Seattle WA. She received her MSW from New York University and her Infant Mental Health Specialist certification from the University of Washington. Her practice, Happy Nest, serves families with (or expecting) small children. Through dyadic counseling, Shanna helps parents identify and focus on critical relational patterns that deepen and strengthen their relationships with their children and each other. In addition to her clinical work, Shanna finds opportunities to support community development and parent education as a local speaker and through service on the board of directors for local non-profit PEPS (Program for Early Parent Support). Connect with her through her website (
www.happynesttherapy.com
), Facebook (
www.facebook.com/happynesttherapy
), or Instagram (
www.instagram.com/happynesttherapy
).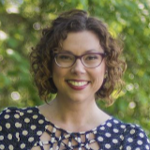 Allison Puryear is an LCSW with a nearly diagnosable obsession with business development. She has started practices in three different cities and wants you to know that building a private practice is shockingly doable when you have a plan and support. You can download a
free private practice checklist
to make sure you have your ducks in a row, get
weekly private practice tips
, and join the
Abundance Practice-Building Group
to gain the confidence and tools you need to succeed.