Collaboration Hacks for Private Practitioners

Collaboration Hacks for Private Practitioners

In this week's episode, '
Collaboration Hacks for Private Practitioners
' we discuss,
How to collaborate instead of thinking of other therapists and coaches as competition.
Pass on abundance by helping other therapists get clients. Refer out clients who aren't a good fit.
Building a better, more welcoming community of therapists via collaboration, and effectively benefiting your clients.
Links
Abundance Party
Your Badass Therapy Practice
Podcast Transcript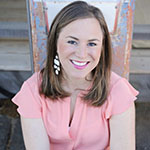 Laura Long is the owner and Lead Badass over at
YourBadassTherapyPractice.com
, where she helps driven, Type A therapists build successful private practices by unleashing their inner badass. Laura offers business individual and group coaching, as well as an onslaught of free practice-building tips and motivation through her email list. Laura's 8-week flagship program helps therapists in all stages of practice building to refine their niche, organize their business systems, and create a kickass marketing plan for their businesses. Laura is best known for her sassy, no BS approach that pushes the envelope and challenges the status quo.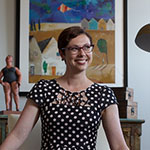 Allison Puryear is an LCSW with a nearly diagnosable obsession with business development. She has started practices in three different cities and wants you to know that building a private practice is shockingly doable when you have a plan and support. You can download a
free private practice checklist
to make sure you have your ducks in a row, get
weekly private practice tips
, and join the Abundance Party to gain the confidence and tools you need to succeed.