Mindset Shifts for Off-The-Couch Work

Mindset Shifts for Off-The-Couch Work
In this episode, 'Mindset Shifts for Off-The-Couch Work', we discuss,
Admitting that there's something beyond after filling your schedule.

Oh no! You're bored?!

What to do with creativity after your practice is full.

You know when you're ready to grow.

Stepping in to your bigger power.
Links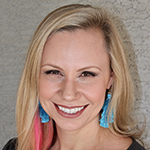 Katie Read, LMFT, the Therapreneur Coach, helps therapists grow...then OUTgrow...their practices! If your personality is bigger than your office...if you're looking for more income and freedom of time...if your creativity is seeking a lucrative outlet...you're a Therapreneur! Katie helps clinicians overcome scarcity-mindset, get clear on their most meaningful work, and create additional income streams in coaching, writing, retreat leadership, speaking, course creation, and more!
www.facebook.com/groups/therapreneurs
www.facebook.com/therapreneurcoach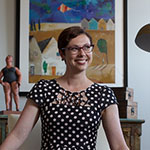 Allison Puryear is an LCSW with a nearly diagnosable obsession with business development. She has started practices in three different cities and wants you to know that building a private practice is shockingly doable when you have a plan and support. You can download a free private practice checklist to make sure you have your ducks in a row, get weekly private practice tips, and join the Abundance Party to gain the confidence and tools you need to succeed.