Branding to Clarify Your Goals

Branding to Clarify Your Goals
In this week's episode, 'Branding to Clarify Your Goals', we discuss,
Marketing and re-branding - keeping your audience when your name changes.

What to keep and what to let go of in re-branding.

Clarity in your branding can help you make the biggest difference for your client.
Links
[et_pb_text admin_label="Quote" _builder_version="3.19.12" /]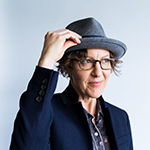 Annie Schuessler is a business coach and the creator of The Rebel Therapist Podcast. She's been a therapist in private practice for over 17 years, and a business coach for 9 years. With Rebel Therapist Mastermind, she helps therapist entrepreneurs make an impact beyond the therapy room. She lives in San Francisco with her wife and 2 kids.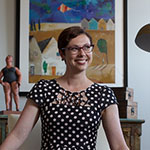 Allison Puryear is an LCSW with a nearly diagnosable obsession with business development. She has started practices in three different cities and wants you to know that building a private practice is shockingly doable when you have a plan and support. You can download a free private practice checklist to make sure you have your ducks in a row, get weekly private practice tips, and join the Abundance Party to gain the confidence and tools you need to succeed.