Podcasting For A Full Practice

Podcasting For A Full Practice
[smart_track_player url="http://traffic.libsyn.com/abundantpractice/0133-podcasting-full-practice.mp3" title="Episode #133 Podcasting for a Full Practice" artist="Allison Puryear w/ Melvin Varghese]
In this week's episode, 'Podcasting for a Full Practice', we discuss,
Using your clinical strengths

Running your business or just creating content.

Taking time to learn new things.

Fun with data!

Finding guests and listeners.
Links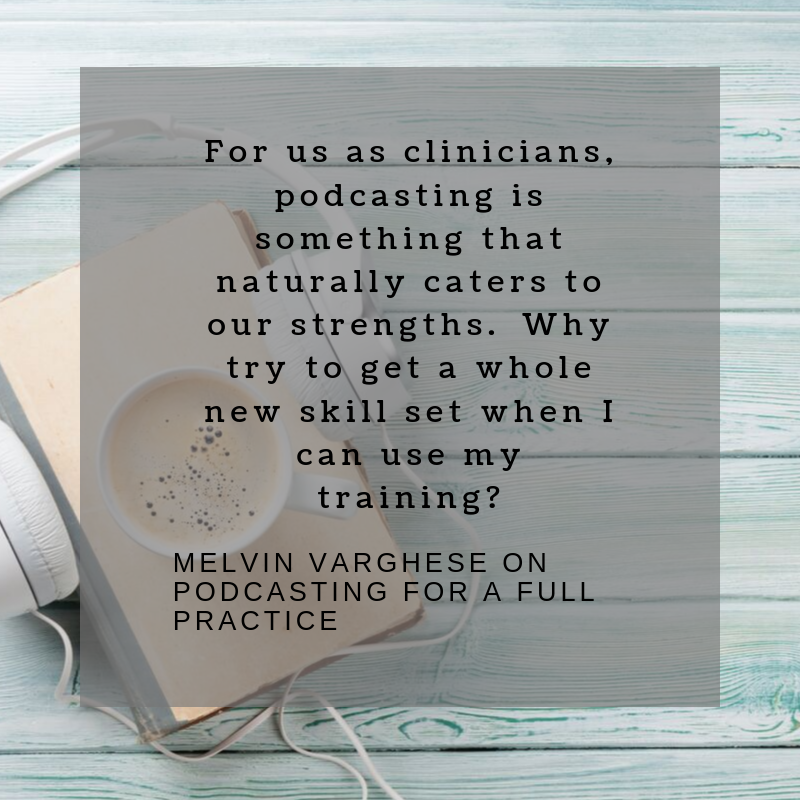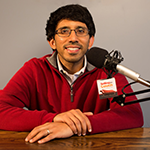 Melvin Varghese, PhD is a licensed psychologist in private practice in Philadelphia, PA where he works with entrepreneurs and leaders with a history of childhood trauma.  
In 2015, Melvin also founded Selling The Couch, a podcast and blog to help our field learn the business and marketing lessons we don't often learn in our training.  On the podcast, he interviews successful practitioners about how they've built their businesses and shares lessons he's learning on his own business journey. The podcast was a New And Noteworthy podcast on iTunes when it launched, has since been downloaded over 700k times, and is heard in over 125 countries.  
Melvin also founded The Healthcasters, a community for health/wellness business owners using podcasting to share their message while growing their business and the Selling The Couch Directory, a resource to connect private practitioners with one another (for cross referrals, finding local colleagues, collaborations, find supervision/consultation, etc).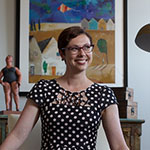 Allison Puryear is an LCSW with a nearly diagnosable obsession with business development. She has started practices in three different cities and wants you to know that building a private practice is shockingly doable when you have a plan and support. You can download a free private practice checklist to make sure you have your ducks in a row, get weekly private practice tips, and join the Abundance Party to gain the confidence and tools you need to succeed.