The Truth About Private Practice

[et_pb_image src="/wp-content/uploads/2020/02/0154-truth-private-practice-banner.png" align="center" align_tablet="center" align_phone="" align_last_edited="on|desktop" admin_label="Banner" _builder_version="4.0.11" z_index_tablet="500" hover_enabled="0" box_shadow_horizontal_tablet="0px" box_shadow_vertical_tablet="0px" box_shadow_blur_tablet="40px" box_shadow_spread_tablet="0px"]
In this week's episode, 'The Truth About Private Practice', we discuss,
When to get support.

Trusting yourself and the process. 

No two practices are going to look alike. 
Links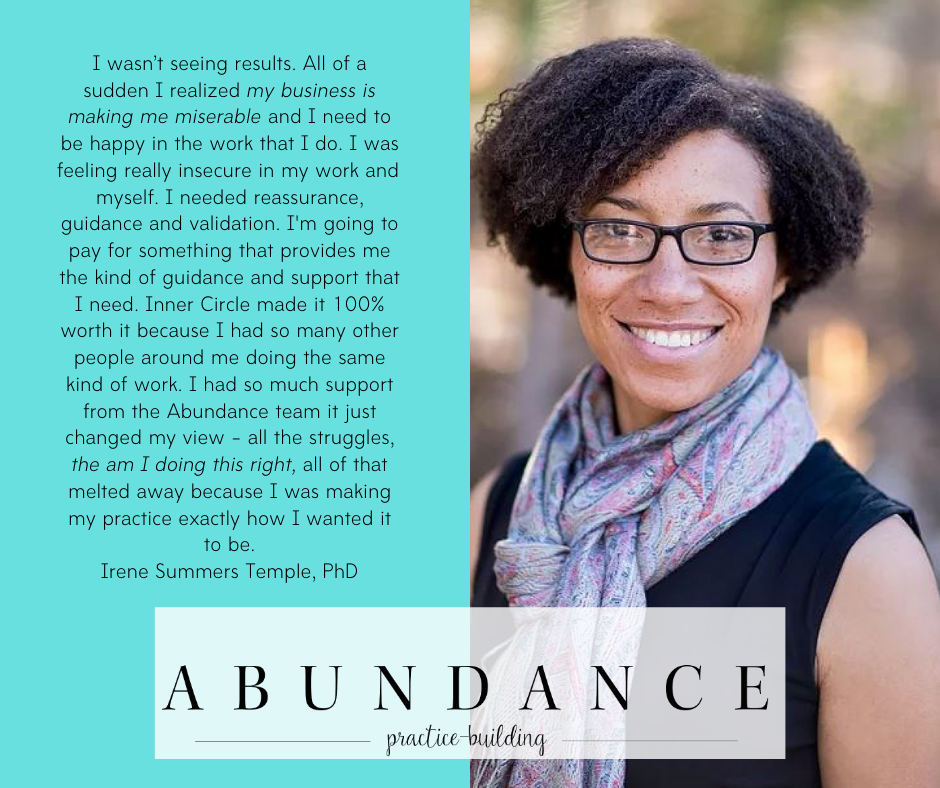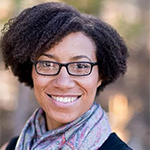 Dr. Irene Summers Temple is a counseling psychologist licensed in Colorado and South Dakota.
After teaching and providing therapy for college and university students for 8 years, she chose to start a private practice where she can serve the people she loves to work with therapists-in-training, therapists, educators, and health professionals.
She practices multicultural counseling and values the individual experiences of others. Originally from the suburbs of Chicago, she has traveled all over the world.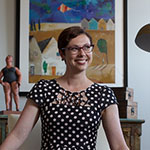 Allison Puryear is an LCSW with a nearly diagnosable obsession with business development. She has started practices in three different cities and wants you to know that building a private practice is shockingly doable when you have a plan and support. You can download a free private practice checklist to make sure you have your ducks in a row, get weekly private practice tips, and join the Abundance Party to gain the confidence and tools you need to succeed.