Ask Allison: Therapy For Free, Need Coverage, HIPAA Dos and Don'ts

In this episode of Ask Allison, Allison responds to the statement that therapy should be free right now, how to start a practice in this climate, HIPAA dos and don'ts, and what to do if you need to look for personal coverage right now.
For closed caption of today's Ask Allison:
How to respond to the idea that therapists should work for free right now.
How do I start a practice right now?
How do I get my clients their intake paperwork?
Clients are uncomfortable with telehealth.
Is a non HIPAA compliant platform really okay?
My husband lost his health insurance - what do I do?
Sponsored by: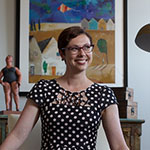 Allison Puryear is an LCSW with a nearly diagnosable obsession with business development. She has started practices in three different cities and wants you to know that building a private practice is shockingly doable when you have a plan and support. You can download a free private practice checklist to make sure you have your ducks in a row, get weekly private practice tips, and join the Abundance Party to gain the confidence and tools you need to succeed.