Episode #225: Diving and Therapy with Sally

It's essential to CYA when you're considering integrative practices.  Taking a look at how your practice might evolve or split into two businesses over time is the best route to take. These are the kinds of things that come up as your business mind and goals change and grow. Simply put, your license wasn't meant to hold all your awesome ideas. Join Abundance Party Guest Sally and me as we talk about marketing and networking integrative therapies with other therapists, other integrative practitioners, and of course, making sure all your safety bases are covered. 
Mentioned in today's podcast:
Sponsored by:
Need a boost in your practice? Check out my new training, How to fill your practice without being salesy or spending money you don't have!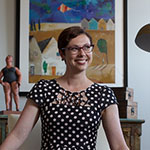 Hi! I'm Allison Puryear (rhymes with "career"). If you've been within 10 feet of me, you may know that I'm as passionate about practice building as I am about helping my clients change their lives. However, you should know that I did not come into private practice easily. 
After nearly burning out at agencies, I built successful private practices in three different states & I realized I had a knack for helping other therapists do the same. I've done the work to figure out the logistics of building sustainable, full, & happy practices. I know I can help you do the same.