Episode #234:Core Values In Marketing with Michelle Hardman

If you're feeling burnt out, discouraged, & stuck, have you looked at your business or practice through the lens of your values? As springtime kicks up its heels, we all get that second boost of energy to get more done, right? If you get discouraged with your marketing, you may feel like you want to hit the gas even harder. I'm so excited to have Michelle Hardman from The Primed Practice on the podcast & our featured May Abundance Party Trainer. Having core values in your business & defining what they are can keep you focused when it feels like you just want to jam on the gas & start a bunch of new marketing strategies or throw more money at things that don't seem to work. We also talk about the value of slowing down & coming from a place of scarcity vs. abundance & rewarding work. The gremlins & hesitation may come out in your copy, blogs, vlogs, & networking when you're trying to work from a place not aligned with your values. 
Sponsored by:
Also mentioned on today's podcast:
Values Clarification, Dr. Sidney Simon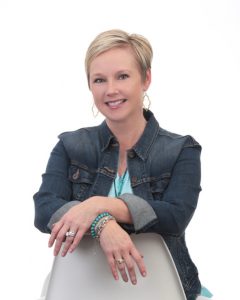 A Licensed Clinical Mental Health Counselor and owner of a successful private practice, Michelle enjoys working with adults who have anxiety and/or trauma histories. By taking a values-based approach to building a business, Michelle supports clinicians/helping professionals align their business approaches in marketing, branding, networking, and business planning to their core values; thereby reducing the overwhelm and increasing joy and fulfillment! Plus, by creating invaluable tools such as The Primed Planner™, Michelle is committed to empowering amazing clinicians/helping professionals become confident business owners!
Hi! I'm Allison Puryear (rhymes with "career"). If you've been within 10 feet of me, you may know that I'm as passionate about practice building as I am about helping my clients change their lives. However, you should know that I did not come into private practice easily. After nearly burning out at agencies, I built successful private practices in three different states & I realized I had a knack for helping other therapists do the same. I've done the work to figure out the logistics of building sustainable, full, & happy practices. I know I can help you do the same.