Episode #238: Nuances of Therapy, Policing, & Race

Today's podcast is a conversation that allows for nuance. Jessenia talks about the struggle between wanting to be a force for good in your community in a problematic system, whether she would make the transition from social service to policing back to being a therapist if she had it all to do over again, & how the intensity of the last year had nothing to do with her retiring after 20 years. We dive deep into mental health support for police & the struggles of getting internal help within the police department's structure to make a change, the blue wall of silence & feeling connected to the communities she served. We dive into the ACAB movement & what defunding the police really means & looks like for different communities. As always, I have a lot to learn, but I hope this conversation helps you challenge some of your assumptions, learn from someone with lived experience, & appreciate the tension that surrounded her life & career choices.
Jessenia Ogunade of Larimar Counseling & Consulting
Jessenia Ogunade is a Licensed Master Social Worker with 27 years of experience in the social service field. She is retired from the Police Department of New York City after serving 20 years of service. Her last assignment was in the Co-Response Unit where she provided mental health services and community linkages to the violent mentally ill population. 
She is the owner of Larimar Counseling Ser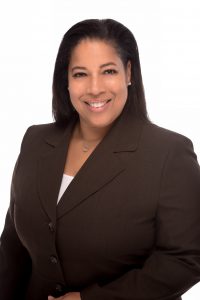 vices in Middletown, NY where she introduces a psychodynamic therapeutic approach in a trauma-informed practice as an Eye Movement Desensitization Reprocessing (EMDR) therapist. The practice specializes in children, adolescents, and law enforcement.
Mrs. Ogunade is currently pursuing her Ph.D. in Clinical Psychology at Capella University while simultaneously completing her certificate in Psychoanalytic training at the Metropolitan Institute for Training in Psychoanalytic Psychotherapy in New York City.
She is a first-generation bilingual Afro-Latina woman of Dominican descent who is dedicated to bringing to the forefront the effects of generational and racial trauma to the Black, Indigenous, People of Color communities. She currently works as a Program Coordinator for NY Project Hope with the Mental Health Association in Orange County NY and serves as a member of the Orange County Community Services Board. During her free time, she enjoys spending time with her family and traveling around the world.
Hi! I'm Allison Puryear (rhymes with "career"). If you've been within 10 feet of me, you may know that I'm as passionate about practice building as I am about helping my clients change their lives. However, you should know that I did not come into private practice easily. After nearly burning out at agencies, I built successful private practices in three different states & I realized I had a knack for helping other therapists do the same. I've done the work to figure out the logistics of building sustainable, full, & happy practices. I know I can help you do the same.